Through our nevadamusclecars.com site and a few new tech associates, we are in the process of setting up a new production service to offer to take old photos, slides, VHS and films, to put in digital format on CD and other digital media. We know that most of us "old" Motorheads and Race Drivers and Motorsport Enthusiasts have all kinds of pictures, films etc from years past and would like somehow to preserve and restore them on a better and new medium.
We are currently in the process of having some done ourselves and are looking at soon having the digitizing solutions available as both a consulting and process service here with a new production group at www. racemotionpix.com
Please come back soon as we move forward and until then…..TACH IT UP…..!!!
Film frame still shots of 1967 Indy 8mm film of Mario Andretti Championship car and Dan Gurney that we are in the process of restoring and putting in to digital media format.
Preserved slide from 1982 Long Beach Gran Prix of Didier Pironi in the Ferrari 312 T5 in hairpin before the main "straight" on Shoreline….Will be part of a number of old slides and photos put on CD from '79-82 from LBGP…
Former Penske 1972 McLaren M-16/Indy from Del Mar GP 1984. One of a number of prints from both the IMSA and Vintage race to be put on digital media soon as examples of final products….
Another one of our slides from Long Beach Gran Prix….This is Giles Villenueve from 1979 in Ferrari 312 T4
One of the iconic Ferrari 250 GTO's of Tom Price at the Del Mar Gran Prix and Vintage Races from 1984 when we were there running the Javelin with Ted Roberts. This print will be part of some additional photos to be digitized in the near future as we continue with the service with Race Motion Pix……Ciao!
Another preserved print from LBGP with Alan Jones in the World Championship F1 Williams in 1982….The Aussie was one of Formula One's true characters and a quick shooting star..
Mark Donohue wins at Indy in 1972 with Sunoco/Penske McLaren
F1 Champion Jackie Stewart in the Lola#1 T-260 Can Am racer. Photo taken at Road America in 1971. Rough day for the new L&M Team as car would only last 10 laps after having their typical engine problems that year…..great looking machine though!
Johnny Rutherford in the Chaparral "Yellow Submarine" Indy Car at Riverside International Raceway 1981
Jackie Oliver in the Shadow at Elkhart Lake 1971 Can Am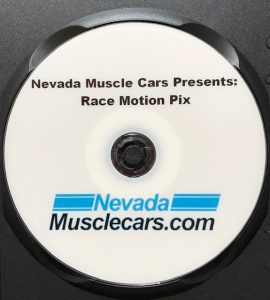 We have just finished our "Rough Cut" of the presentation disc for Race Motion Pix. We are currently making a few corrections and getting a few other old race films digitized within next 2 weeks we will be continuing our discussions with a number of clients on additional services and looking to do few new posts on You Tube……….Stay Tuned!
Recently found "Motion" Pic of the Gurney Eagle of Lou Sellya from RFR when we hosted the Reno Historic Races in 2007…..What a beautiful sight and sound from the All American Racer..