On Saturday May 25, 2019 here in the Reno/Tahoe Area, the 7th Annual Summer Salute Car Show was held at San Rafael Park. The show is a benefit to help raise money for the local Veterans Guest House and is held rain or shine. In this case it was again both rain and shine as is typical for this time of the year around here even for the start of "Summer Season". There are a number of different sponsors now for the event, but the initial developer is the Classic Chevies of Reno Club. We have participated in all of the shows over the last 7 years and have in the past offered up a few raffle prizes and assistance with marketing exposure on the website etc.
This year we did not have many of our groups cars up there, only the "ol Blue" Nova as the weather was partly a factor again with off and on rain. In the past this show has had upward of 600 cars on display over a good portion of the Park up near UNR. This year we would estimate about 200, which is still a decent turnout. However, we were disappointed to not have any of the military vehicles on display, which has been part of all of the other shows.
Here are just a few pics from the Memorial Day Saturday Annual Show.
TACH IT UP……!!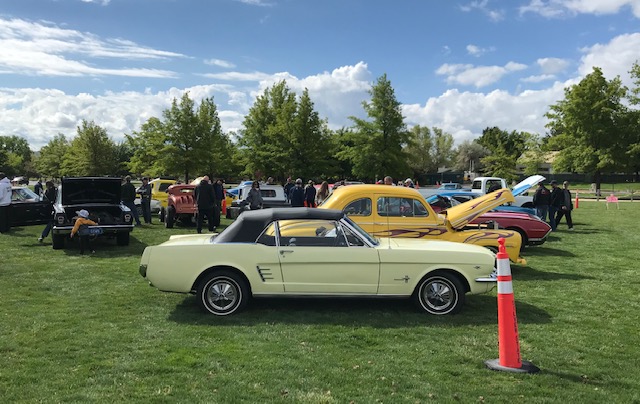 Blue Skies for a bit before getting dumped on later in morning.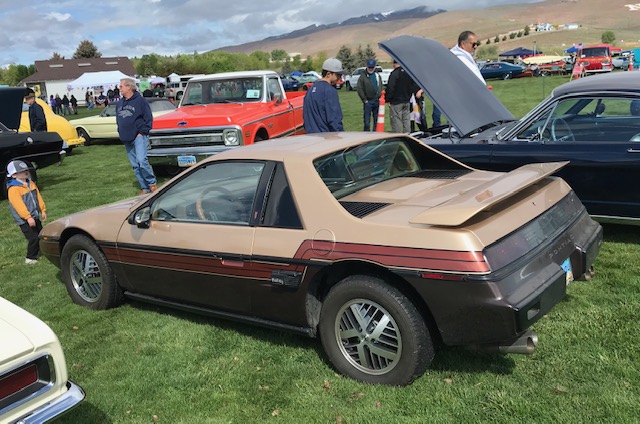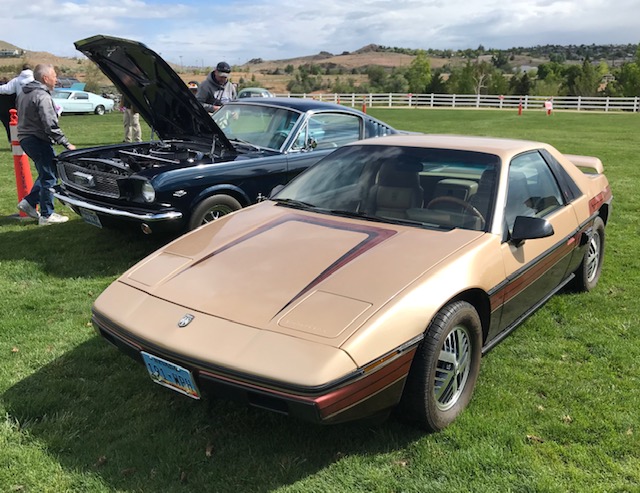 Something you do not see too many of is a mid-eighties Pontiac Fierro with some custom striping. We like seeing some of these machines coming out to play.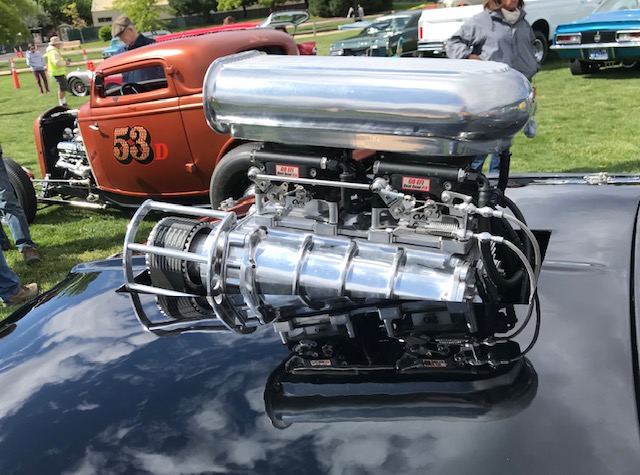 Blower from Chevy II Gasser we had seen week before downtown with a chopped coupe in background.
Very nice Arcadian Blue '68 Mustang Fastback with the storm clouds starting to roll in behind.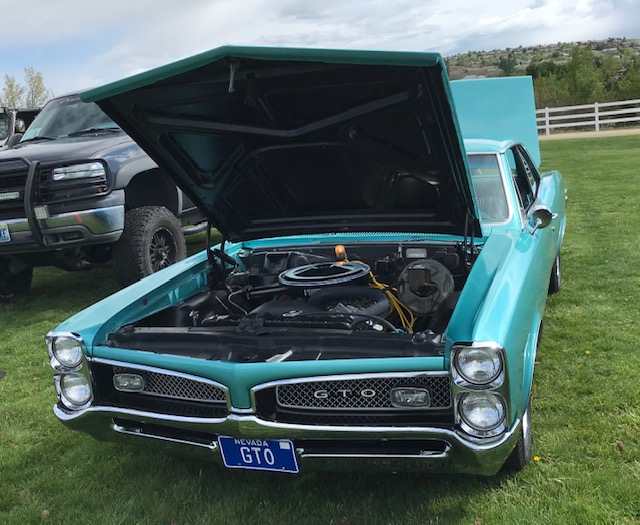 '66 "GOAT" out in the pasture.
Beautiful 1955 BUICK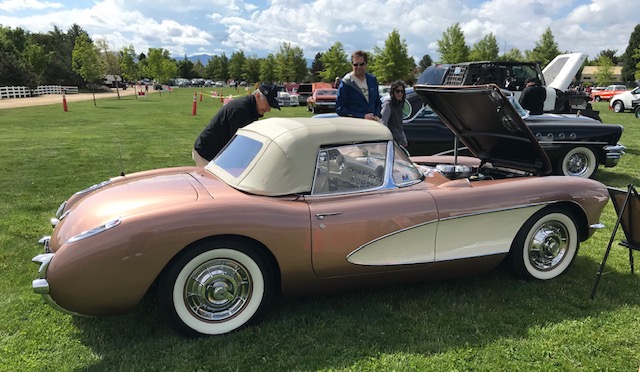 Very cool 1957 Chevy Corvette in coppertone with a dual quad SBC.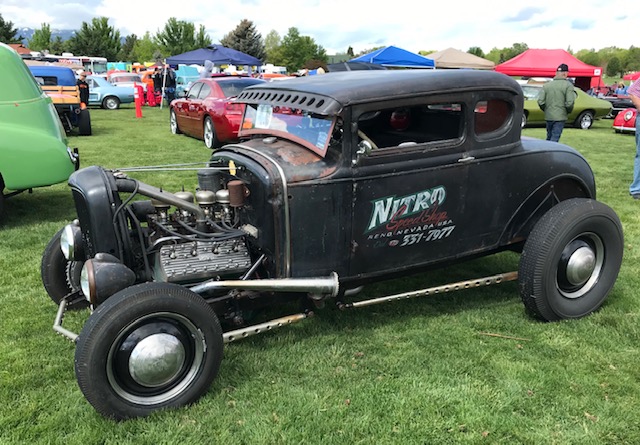 Classic "Retro-Rod" chopped Ford Coupe with appropriate flat head engine.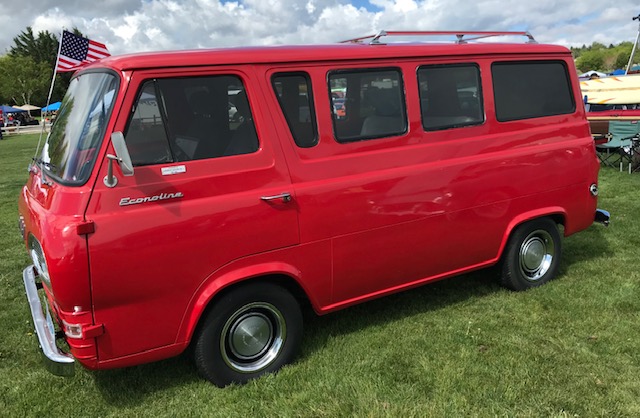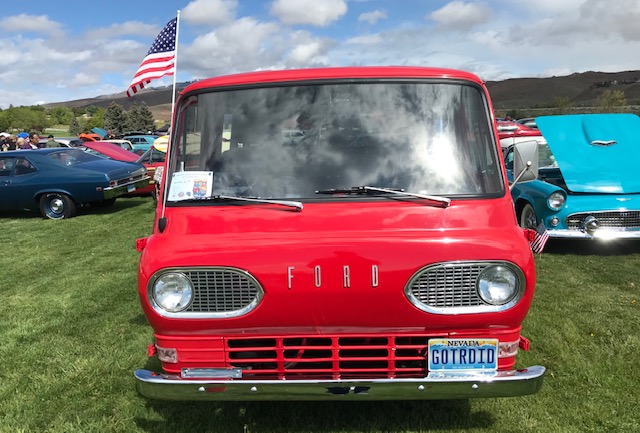 Fantastic to see this mid-sixties Ford Econoline Van in bright red with the American Flag flapping in the wind……CHEERS and "Thumbs Up"…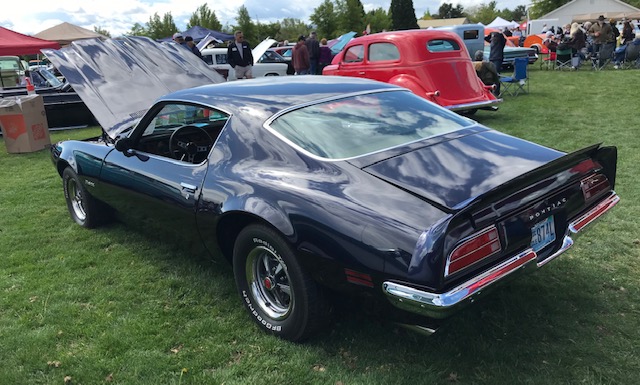 Great looking '72 Pontiac Firebird Formula 400..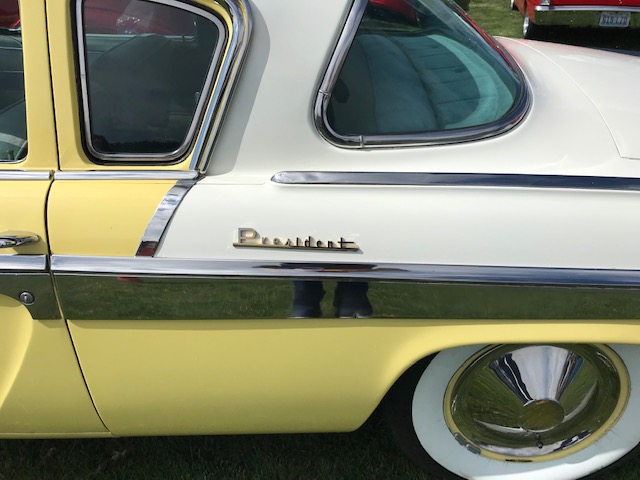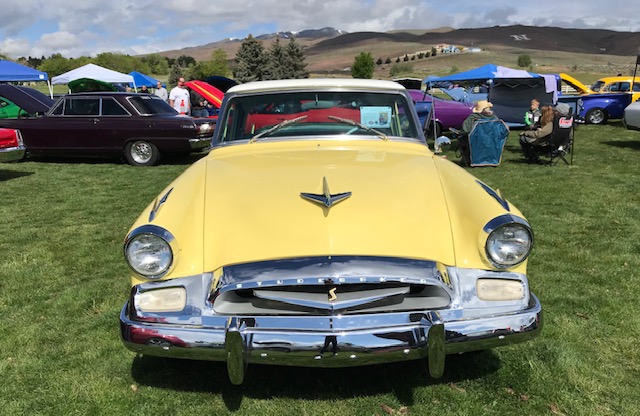 Inspired grill on the late '50's Studebaker "President".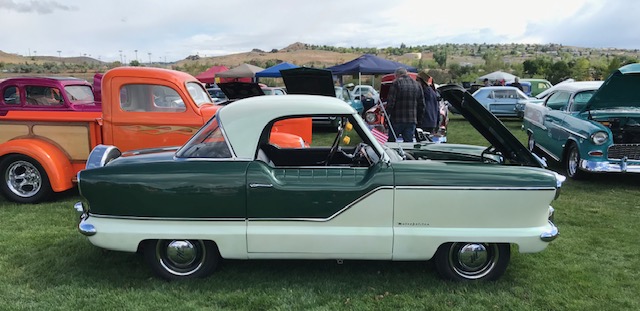 Even a Nash Metropolitan came out for the "Mini Car" crowd.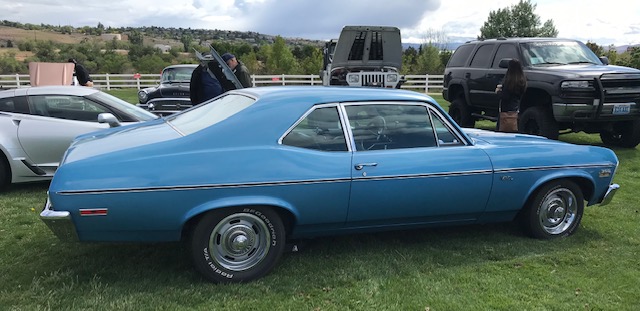 Our 'OL Blue Bro Chevy Nova…….It is FOR SALE for HAN. See previous post.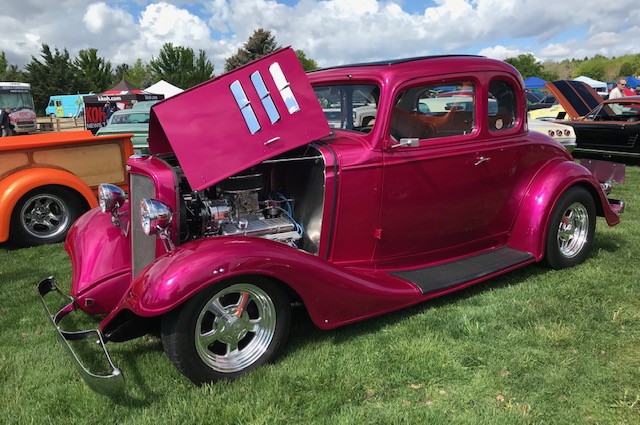 Custom '31 CHEVY 5 Window Coupe with a beautiful candy magenta paint scheme and nice Billet Specialties Wheels..