In Northern Illinois near the Wisconsin border, there was a short road course built around some small ski slopes called WILMOT HILLS.I believe it was built in the late '50's for races held with the Mid West Council Region of the SCCA out of the Chicago area. I was just a youngster then but got to hang out with my Dad and Uncle and a few of their friends and sponsors, like Jim Engle of the then Engle Tools and Cams, to be around the wonderful early SCCA road racing atmosphere. My Uncle and POPS ran an Elva Courier in E Production against many of the top and upcoming drivers of that era that was sponsored by Pops shop at the time named CUSTOM CRAFT.
Recently I was able to uncover some old 8mm film footage we had hiding for many years, and as part of our new RACE MOTION PIX, we have digitized some of these old regional race "short clips" of 3 minutes or so together and have now posted on You Tube and our other sister site at www.racemotionpix.com.
Here is the somewhat cleaned up compilation of some of those old 8mm films common "back in the day". We will also be putting up some more shots and footage from Early '60's Riverside Times GP and some things from Road America at Elkhart Lake..
Please come back soon and TACH IT UP……..!!!
Above is our You-Tube footage of this early '60's era of SCCA from the Chicago Mid-West Council Region……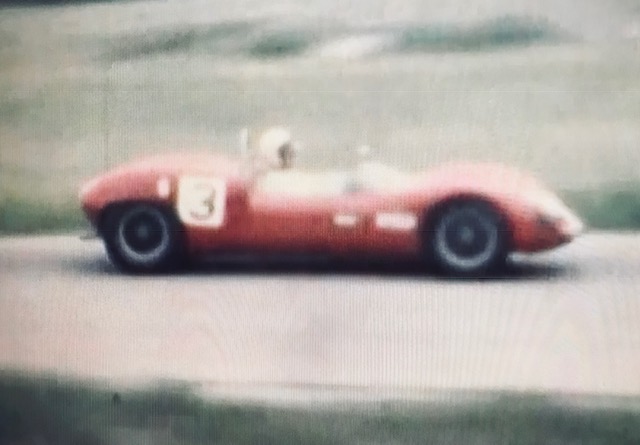 Early '60's Cooper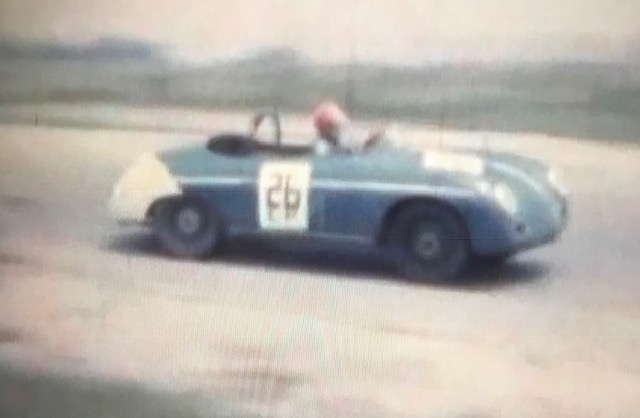 Classic late '50″s "Bathtub" 356 Porsche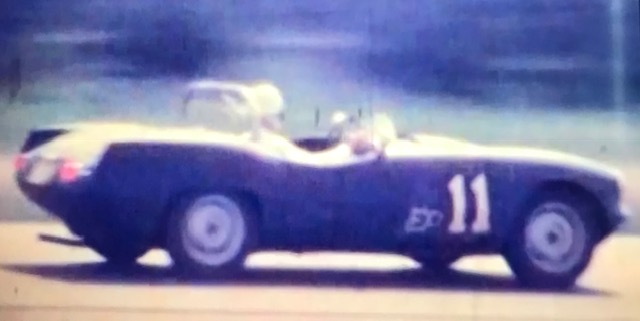 The right hand drive ELVA COURIER driven here at Wilmot Hills by Uncle Bob just before the back straight past the old lake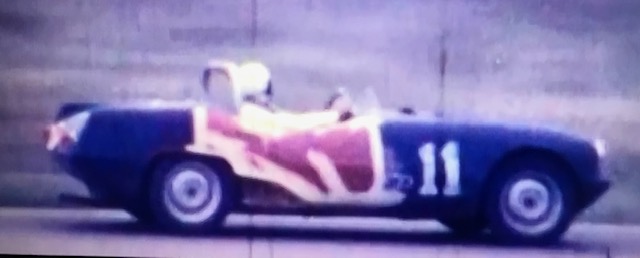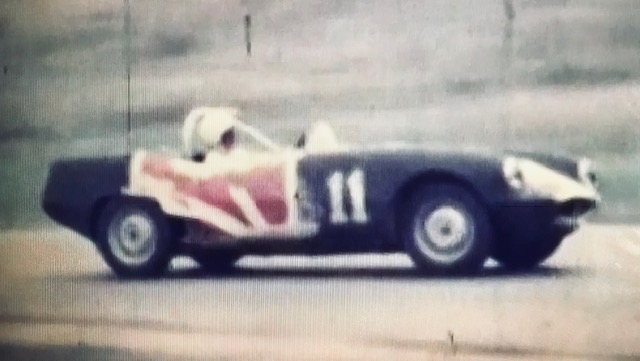 Great shot after a little "Shunt" of the Elva at speed with the Racer Tape fix…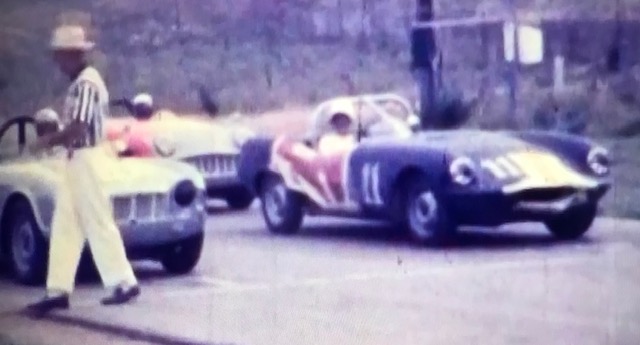 On the grid for start of E and D Production race and getting the OK to run with the Tape Door. Try that now with the SCCA officials…….NOT!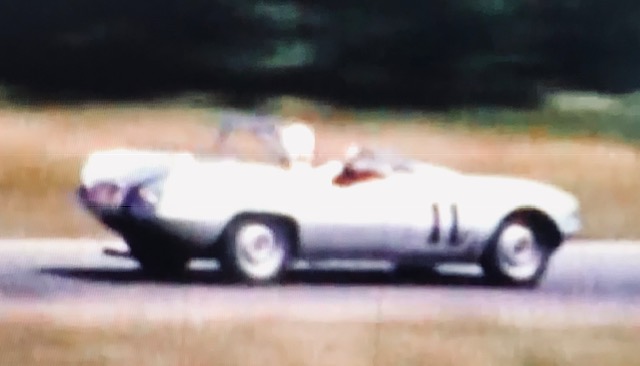 Now the ELVA is in the Team Colors of silver and dark blue stripe as provided by sponsor and Pop's shop at CUSTOM CRAFT AUTO……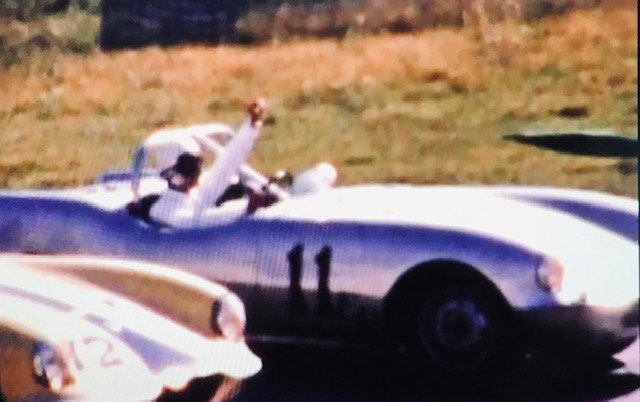 Start of race back in the day when you had to signal starter with hand up and ready to go racing……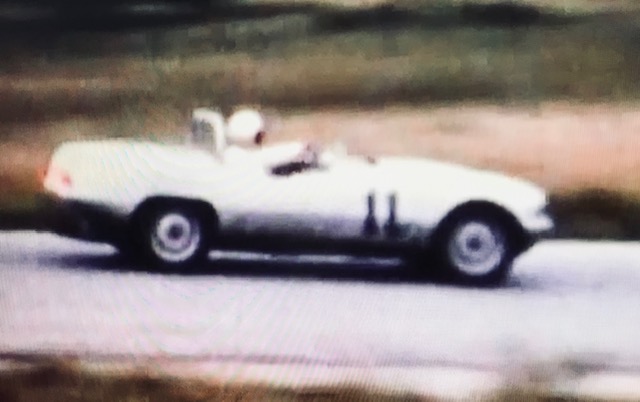 Silver 11 at speed through the little kink as it started raining…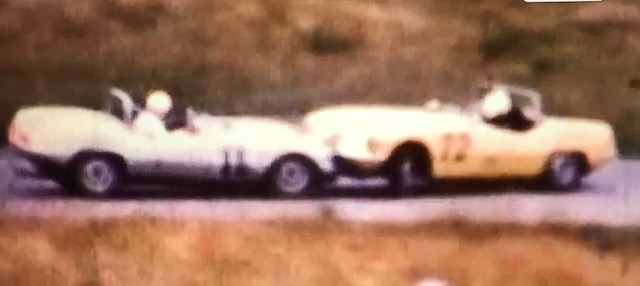 A spin by the leading Yellow Elva 72 at the kink in the heavier rain and a little "KISS" between ELVA's……Bob in Silver 11 on to Victory after this classic shot from movie sequence….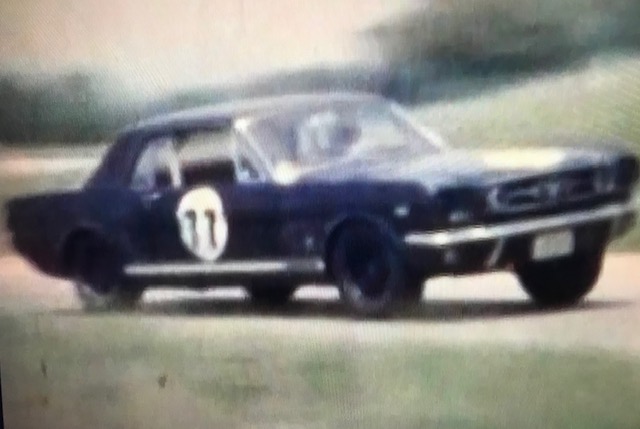 Bit later in '66/'67 a good friend of Pops and Team running one of the first GT Coupe Mustangs. Cool Machine in "Bullitt Green" before it was popular..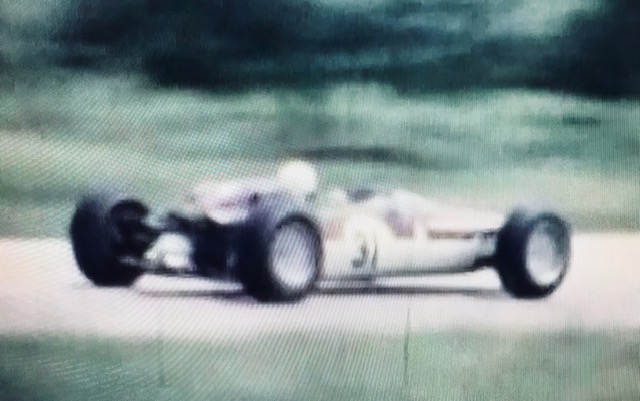 Formula 2 Lotus in the open wheel class. Not a great shot. Much better pics in the upcoming digitized footage. Very rare to see at the time and the car ran away from everyone….
Yours truly as a budding young racer in the first of many Mustangs……Thanks Arnie!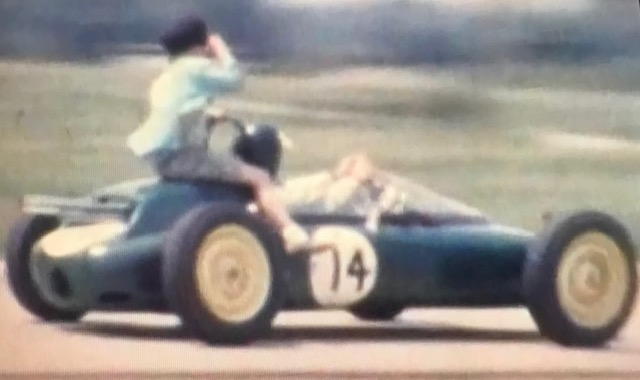 Victory Lap!……I do not think you will see this at too many races anymore.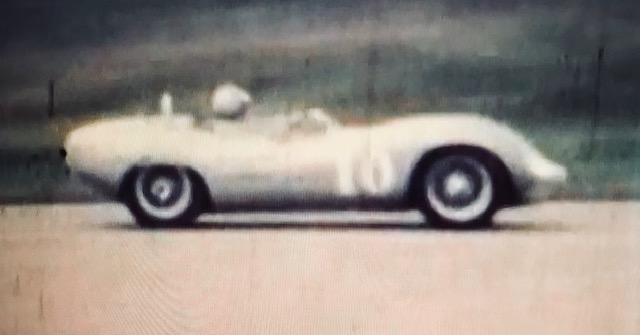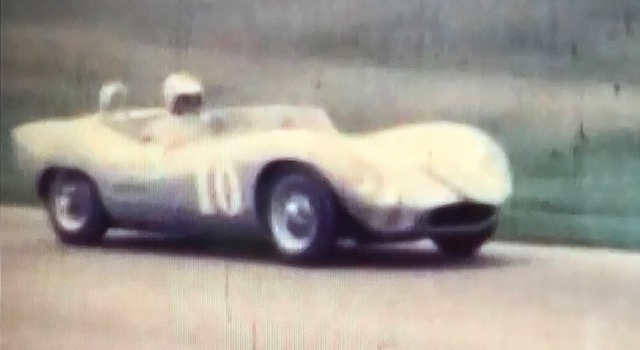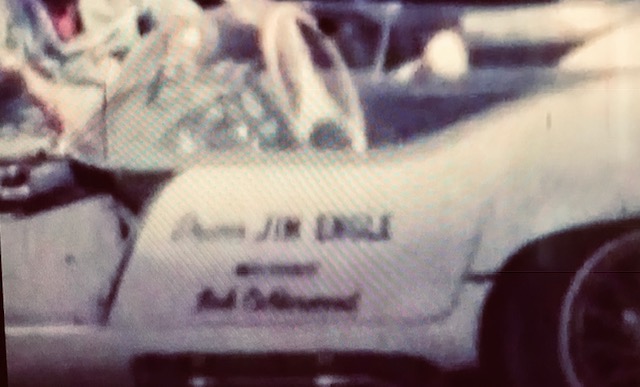 The ENGLE Trojiero on track and in the pits in the Team Silver and Dark Blue center stripe…….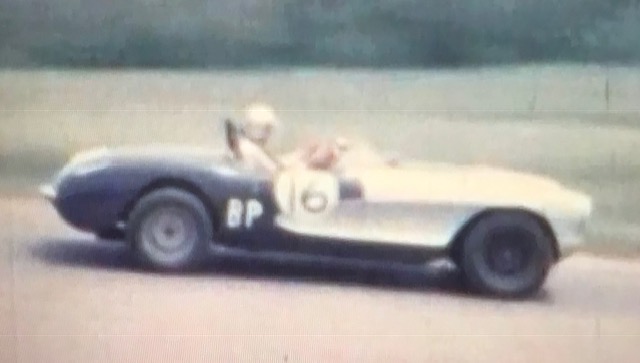 Classic early '60's CORVETTE Roadster in B Production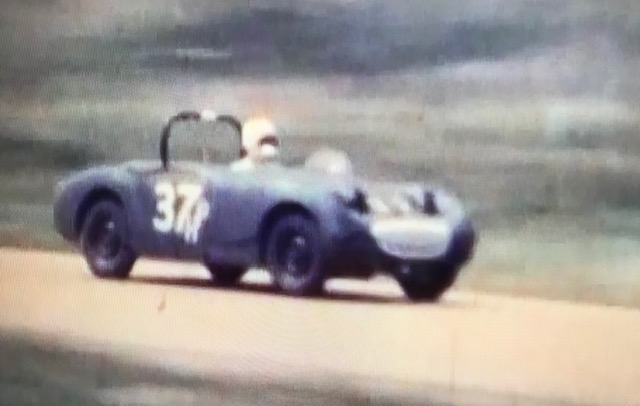 Another "Team Car". Early '60's Austin Healey "Bugeye" Sprite, but this one had an aluminum block V-8 Buick shoe horned into its engine bay…..It was fast!