The first major race at Riverside Raceway was held in 1957 as a SCCA national event and American icon racer Dan Gurney won a production race in his big time coming out in racing. In 1958 the first LA Times GP was held with some International names such as Jo Bonnier, Roy Salvadori and Jean Behra coming to run against top drivers from the US such as Phil Hill, Jerry Unser, Dan Gurney and Chuck Daigh in the American built SCARAB. Not many larger events were held at Riverside in 1959 with the track and ownership financial problems but in 1960, with some new cash infused, the next Los Angeles Times Gran Prix was held with both Sports Cars and Formula 1 cars.
In our recent moving adventures, we have come back across some older 8mm film of the 1960 event, that was shot by my Dad and my Uncle who attended that race at Riverside that we have digitized the footage that shows some good stuff from up through the esses to famous turn 6. Below are just a couple of relatively blurey screen shots, but the film footage is now cleaned up and a bit of background music added and posted also on You-Tube.
Enjoy and as always …….. TACH IT UP…………………!!!
You-Tube Vid as posted few months back as one of our first bit of older cleaned up 8mm footage…….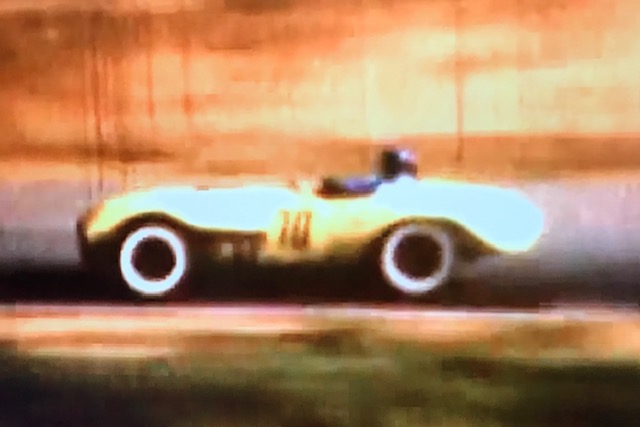 Dan Gurney in "OLD YELLER" during the '60 race heading up towards Turn 6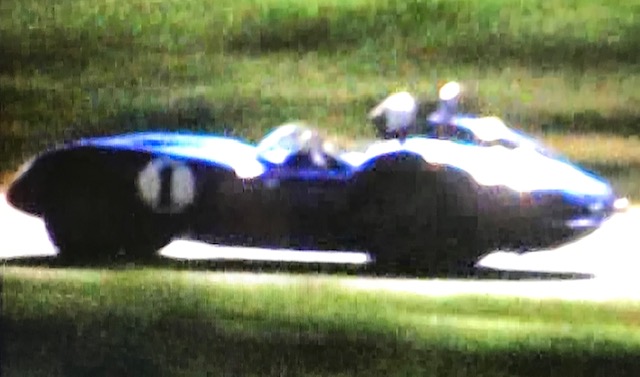 Chuck Daigh, I think, in one of Lance Reventlow's SCARAB's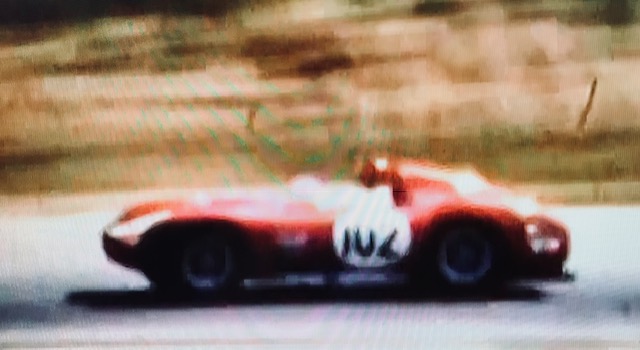 Pete Lovely at speed in his awesome FERRARI.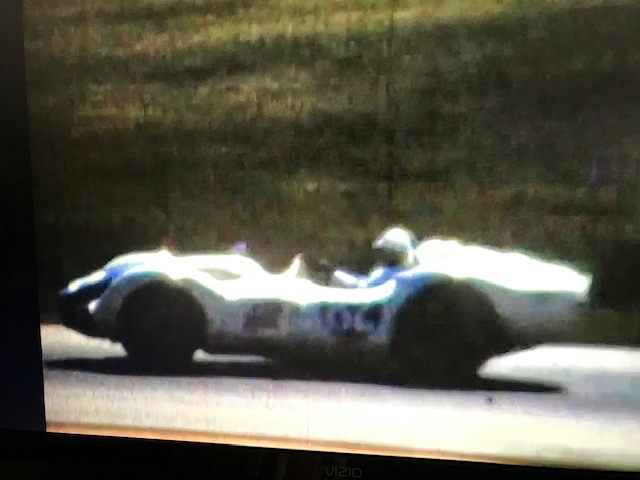 Lister-Chevy " Knobbly"…….unknown driver, need to look up.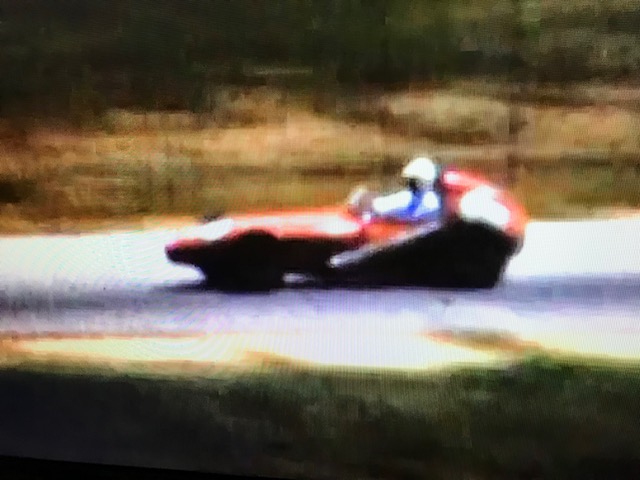 Formula 1 Maserati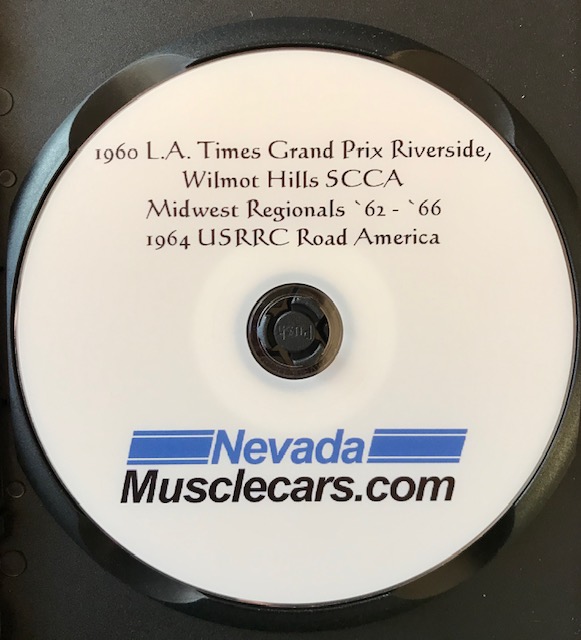 Our new "Draft" disc in rough cut to be edited and put up soon…..