The 1960 Corvette that was raced at 1960 24 Hours of Le Mans by Briggs Cunningham in the iconic American Racing livery of white with blue stripes and #1, was recently sold at the auction by RM Sotheby's at Amelia Island Concours D' Elegance on May 22, 2021. We have some other posts on this car as one of our close associates family owned this historic race car in the early '60's as it was acquired directly from Cunningham after Le Mans and was customized and remained in that transformation for all these years.
The winning bid for the car was at a "No Reserve Hammer Dropping" $685,000.00 and was bought by the grandson of none other than Briggs Cunningham. Out the door price with commissions and fees was $785,000.00, however this was below the initial estimates that this famous race car would hammer somewhere between 900k and 1.3 Million dollars.
During the process leading up to the auction, we had been contacted a number of times by interested parties and the auction house and we were used as a contact go between with Perry Boswell, whose family was the owner and customizer of the 'Vette, as we had posted a number of old photos and some history of the car in it's earlier years.
We, along with Perry Boswell, feel that it is fantastic that this car is now going back full circle to the family of Briggs Cunningham, and we'll be very interested to see, and possibly follow, the restoration of the #1 Corvette back to it's former glory.
Until Next Time……………………………………………….TACH IT UP!!!…
The 1960 Corvette Cunningham #1 Le Mans in it's current customized condition.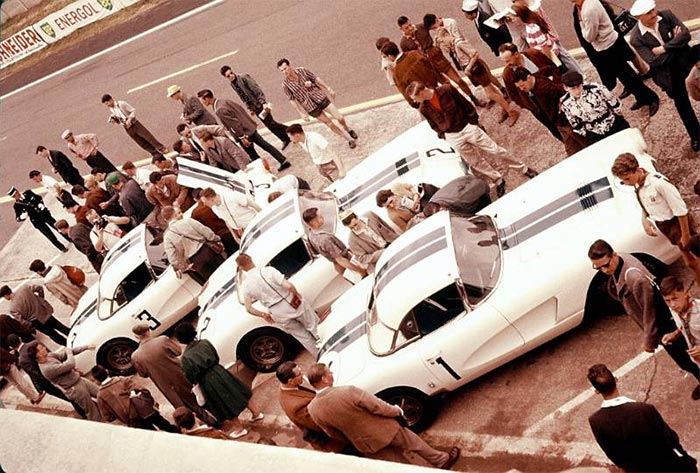 The #1 along with the other Team Cunningham Corvettes on the grid at the 1960 Le Mans 24 Hours.