In winning last weeks race at Atlanta, Penske Racing driver Brad Keselowski won his 60th race for "The Captain's" Team. Brad had been trying for close to a year to get that special win to become the all time leader for wins with the Penske Team surpassing Mark Donohue's 59 wins over his career with the Penske organization. Mark was the first driver to drive for Roger Penske when he himself retired from racing in the mid 60's to concentrate on the business side of racing. Donohue's wins came in Can Am, Trans Am,Indycar/USAC and a win in NASCAR at famed Riverside Raceway on the road course.
As part of Brad's celebration in getting that 50th win, he will wear a special "tribute" helmet in honor of Mark Donohue. Mark won the 1972 Indianapolis 500 with a bright Yellow helmet, after switching it up from his older silver Bell, to part of the team colors at the time of Sunoco Blue with bright yellow. He then kept using that iconic bright recognizable helmet in running the 917 Porsches in Can Am. For the race at our states Cup Race here in Nevada, the Penzoil 400 at Las Vegas, Brad, the Penske driver, will wear his tribute helmet to Mark. Look for it. Not sure if he will continue with it for some more races this year, we will see.
Go Brad for one of our favorite drivers of all time,"Captain Nice"….Mark Donohue. TACH IT UP……..!!!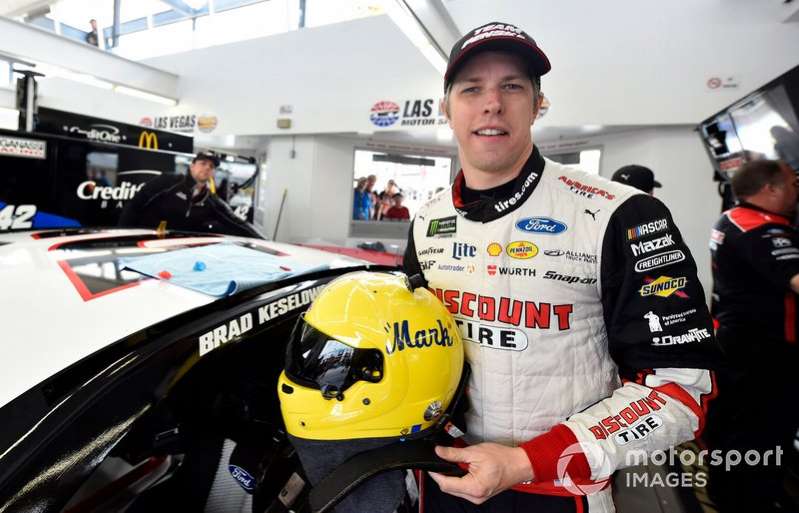 AP Image/Motorsport Images photo from Las Vegas of Brad with YELLOW HELMET for Mark..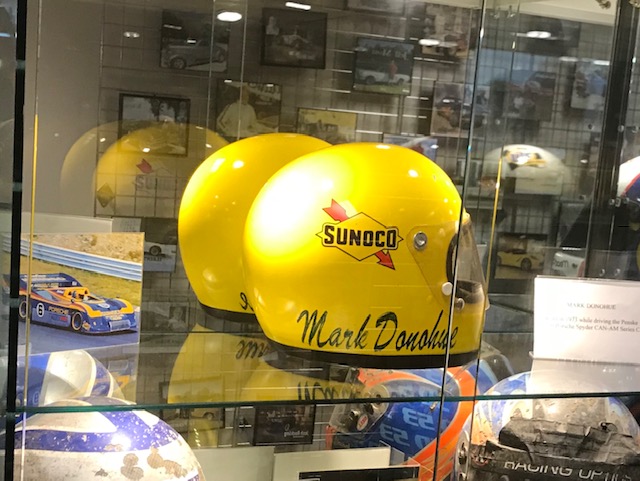 Mark Donohue's real BELL STAR Yellow Helmet at the Speedway Motors Museum in Lincoln, Nebraska. Also a pic of the Porsche 917-30 the Mark developed and dominated Can Am in 1973 with the Sunoco and Penske sponsorship.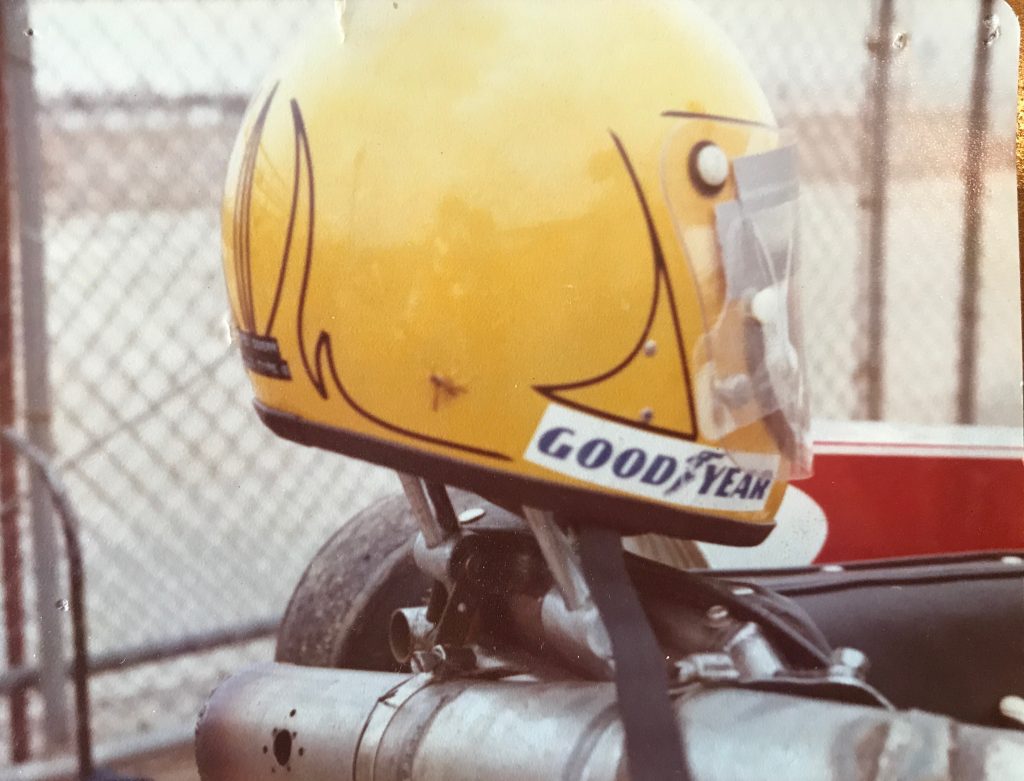 My own bright yellow helmet, worn because of Mark Donohue being a favorite, "back in the day" from 1977. This at Riverside when starting racing with IKF in the lay down karts.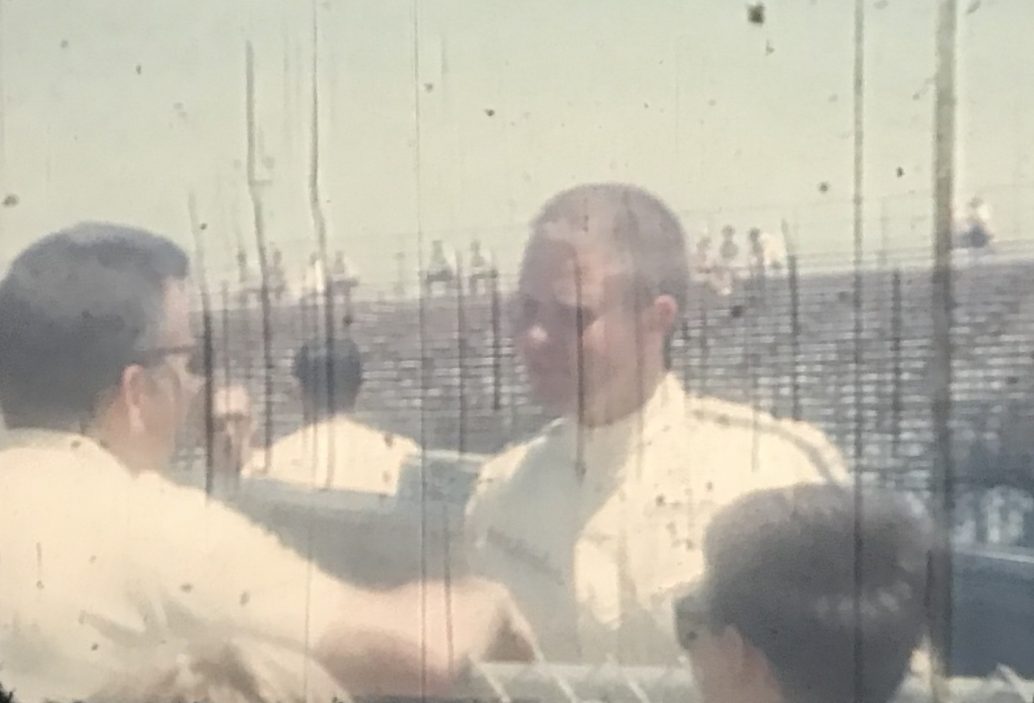 Meeting Mark Donohue "Captain Nice" in 1968 at Trans Am race at Meadowdale Raceway near Chicago.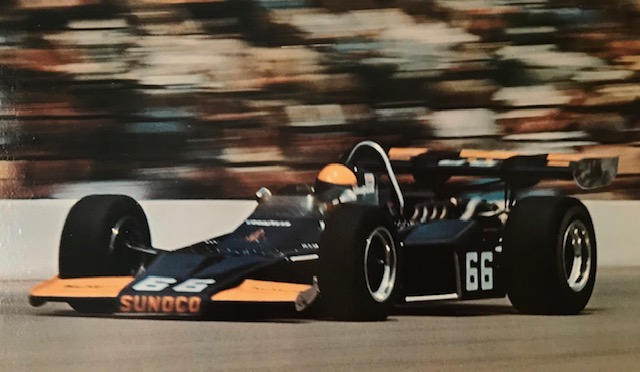 Mark Donohue wins INDY 500 1972 in the bright Yellow Helmet with the Sunoco/Penske M-16B McLaren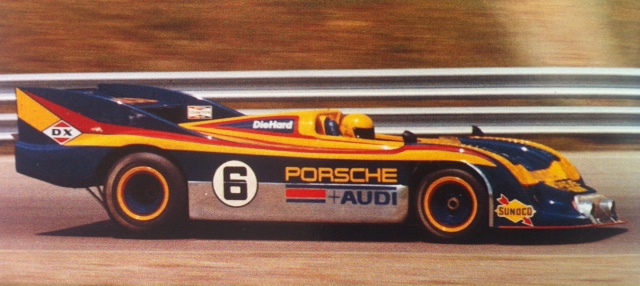 Mark Donohue in the Can Am "Killer Panzer" Porsche 917-30 with the recognizable Sun Yellow Bell Helmet from 1973 win…..