Over the Memorial Day weekend, The Classic Chevys of Reno group, hosted the 6th Annual Summer Salute to benefit local veterans. The show was held at our local regional park at Washoe County Rancho San Rafael Park, just north of downtown Reno and near the University of Nevada: Reno (UNR). It was the 6th Annual show and all net proceeds went to Veterans Guest House and the Honor Flight Nevada. We have participated in 5 of these 6 shows, with a couple of different machines, and it it always a good turnout for a very worthy cause. In the past few years there have been upwards of 500 to 600 cars and military vehicles. This year the weather was cold and rainy, so attendance was down somewhat to probably 200 to 225 cars, but still a nice showing, with some great sponsors helping out for our local vets.
This show has kind of become the start of the Summer Show Season around here in the Tahoe/Reno area, leading up to Hot August Nights. This show, unlike HAN, was open to All Years, Makes and Models with 26 classes for few different trophies and awards.Here are a few photos from the "soggy" event……
Until next time……TACH IT UP…………….!!!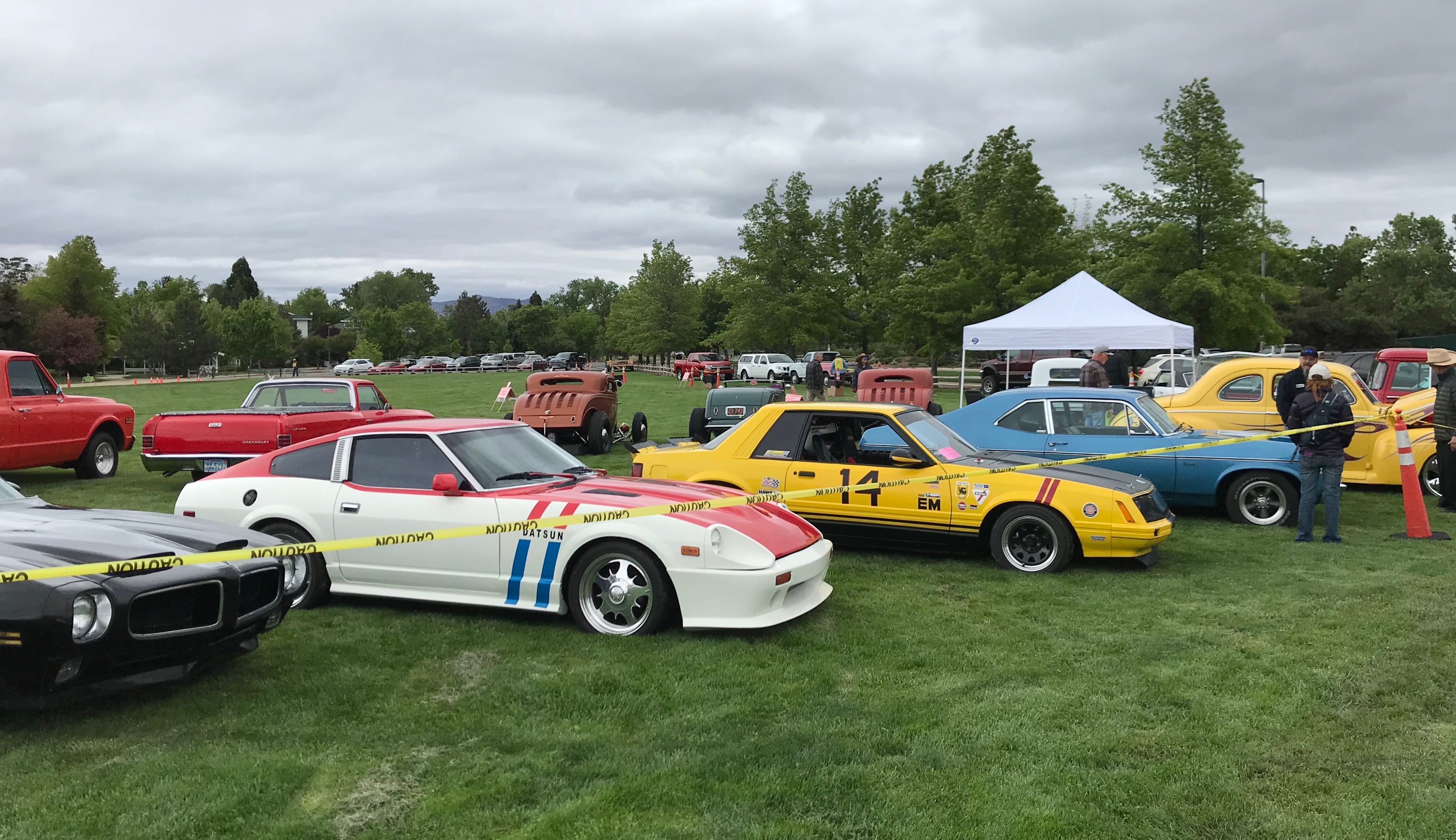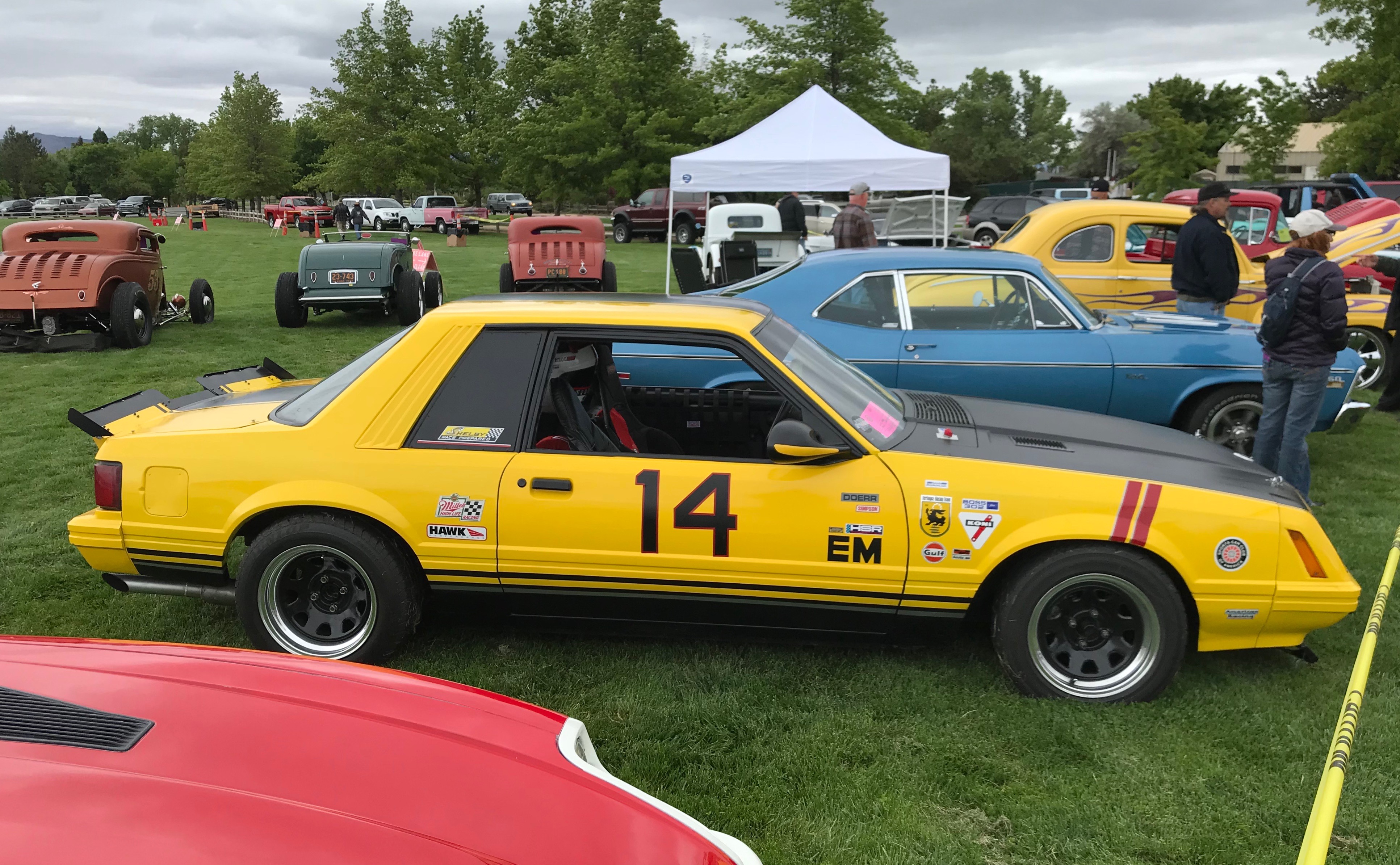 We brought out the "Yellow Terlingua" Mustang and the "OL Blue" Nova for a bit until the skies opened up around 1:00 PM.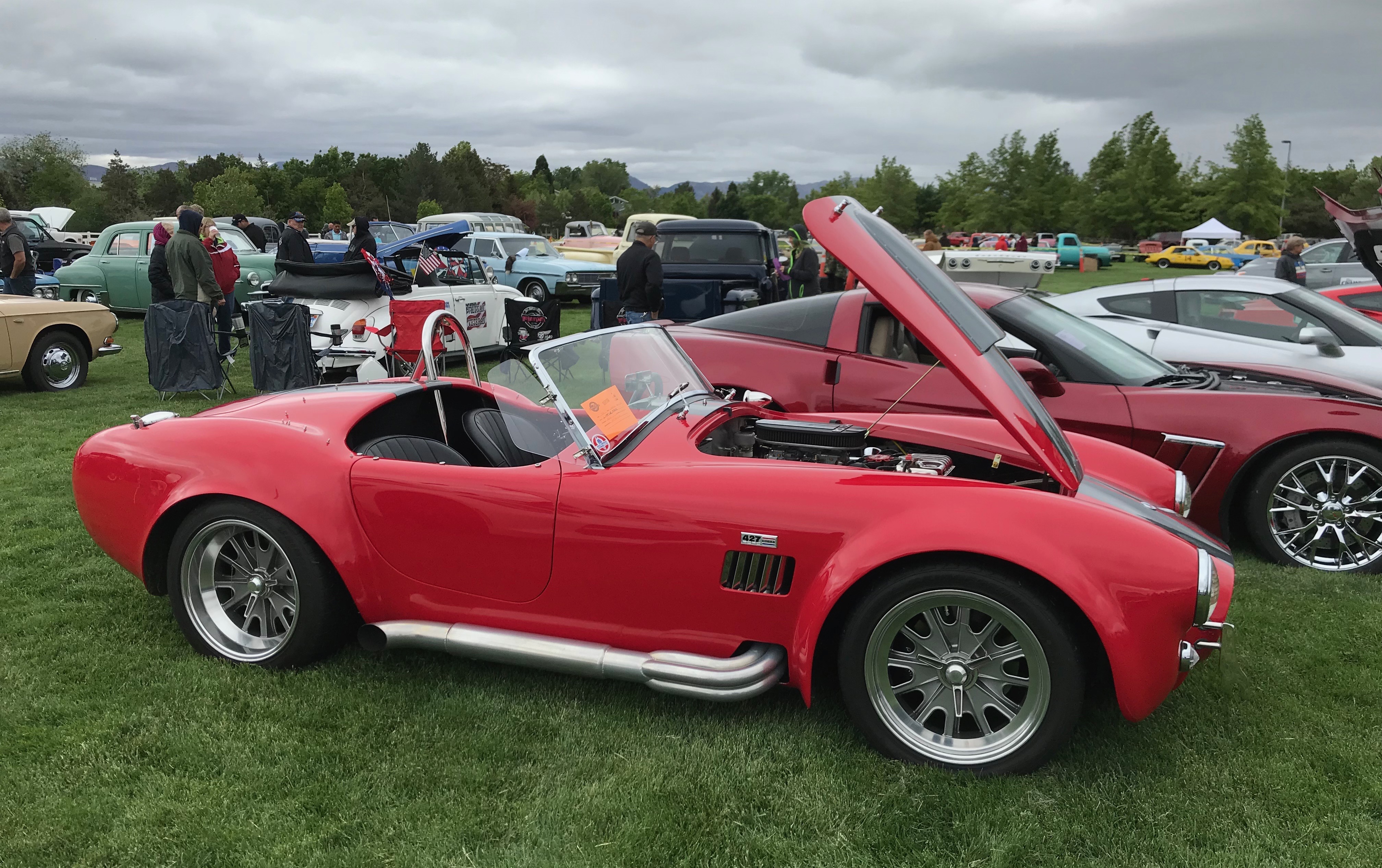 COBRA among a sea of Corvettes old and new under threatening skies at the park.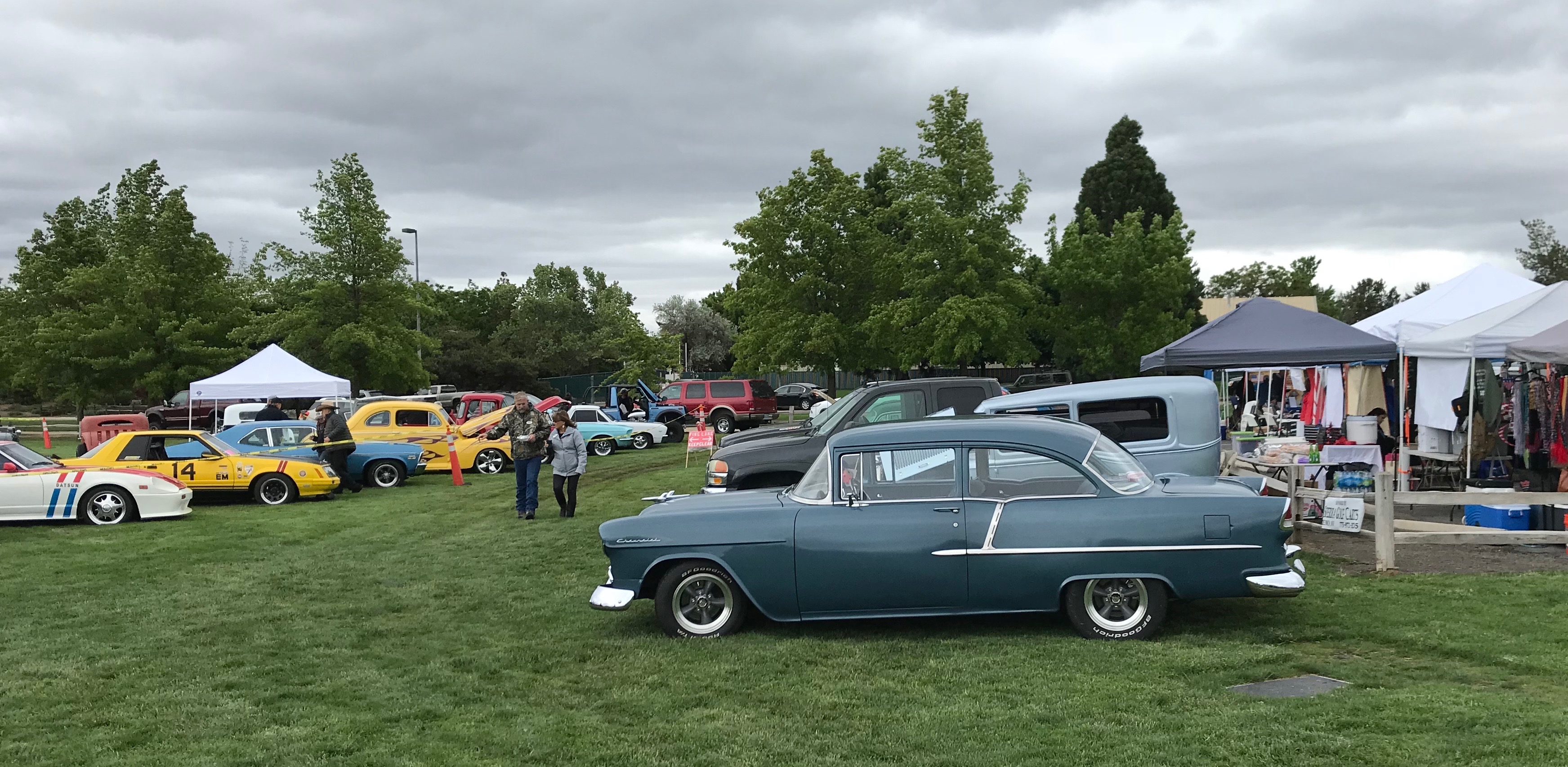 Can see a mix of vehicles on show with the Shoebox 1955 Chevy in the foreground.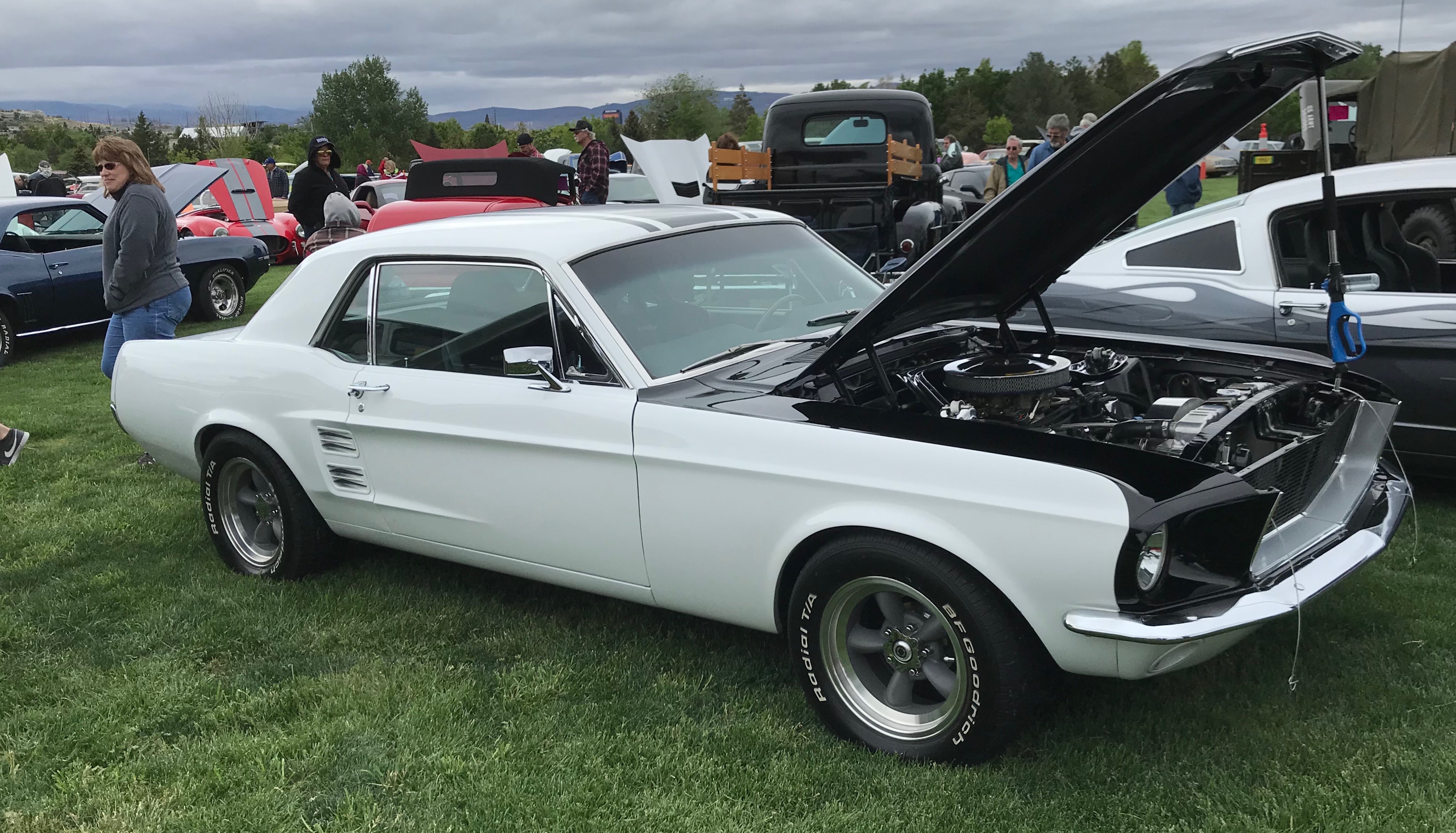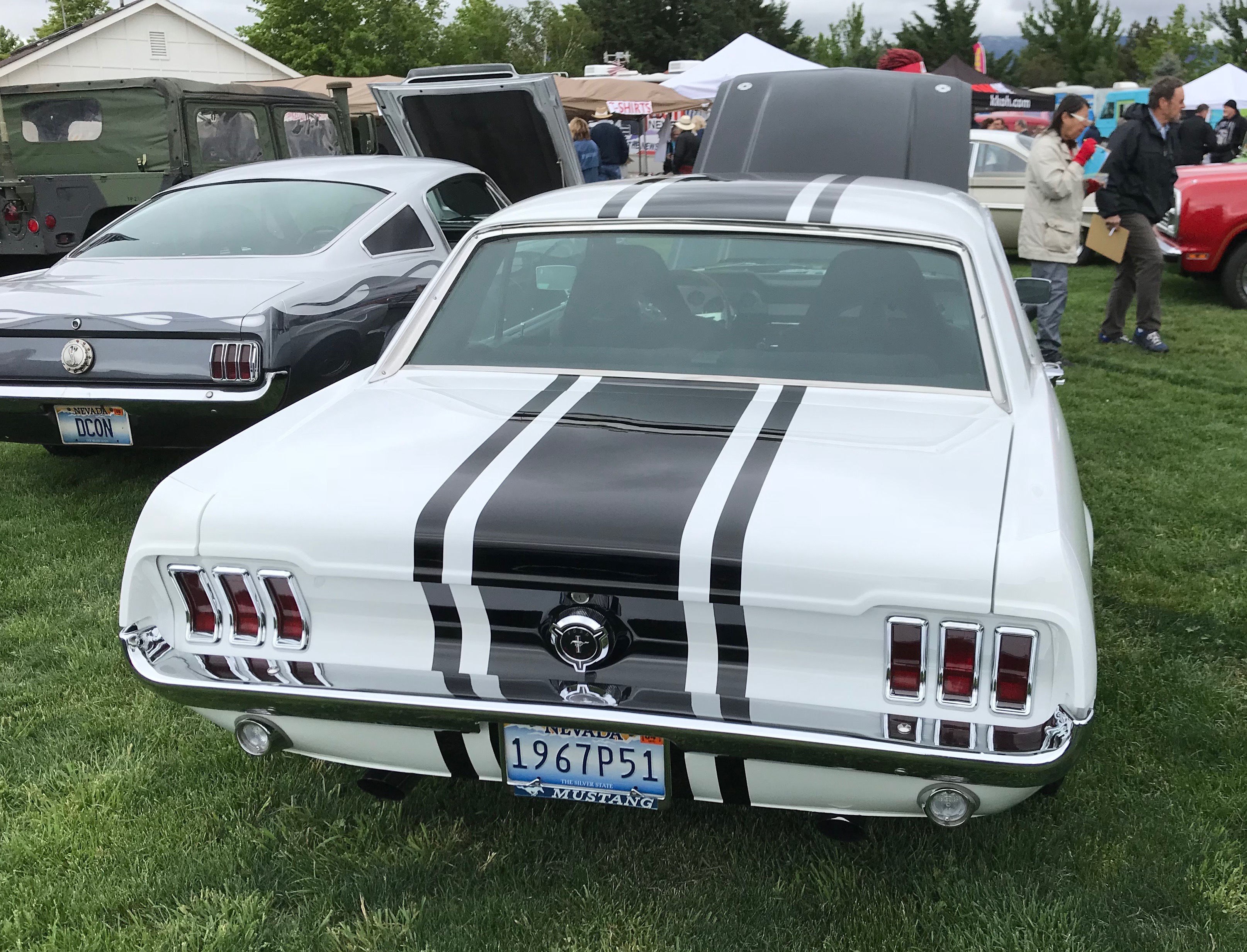 Great looking Trans-Am themed 1967 Mustang with the Titus/Shelby inspired stripe and black hood….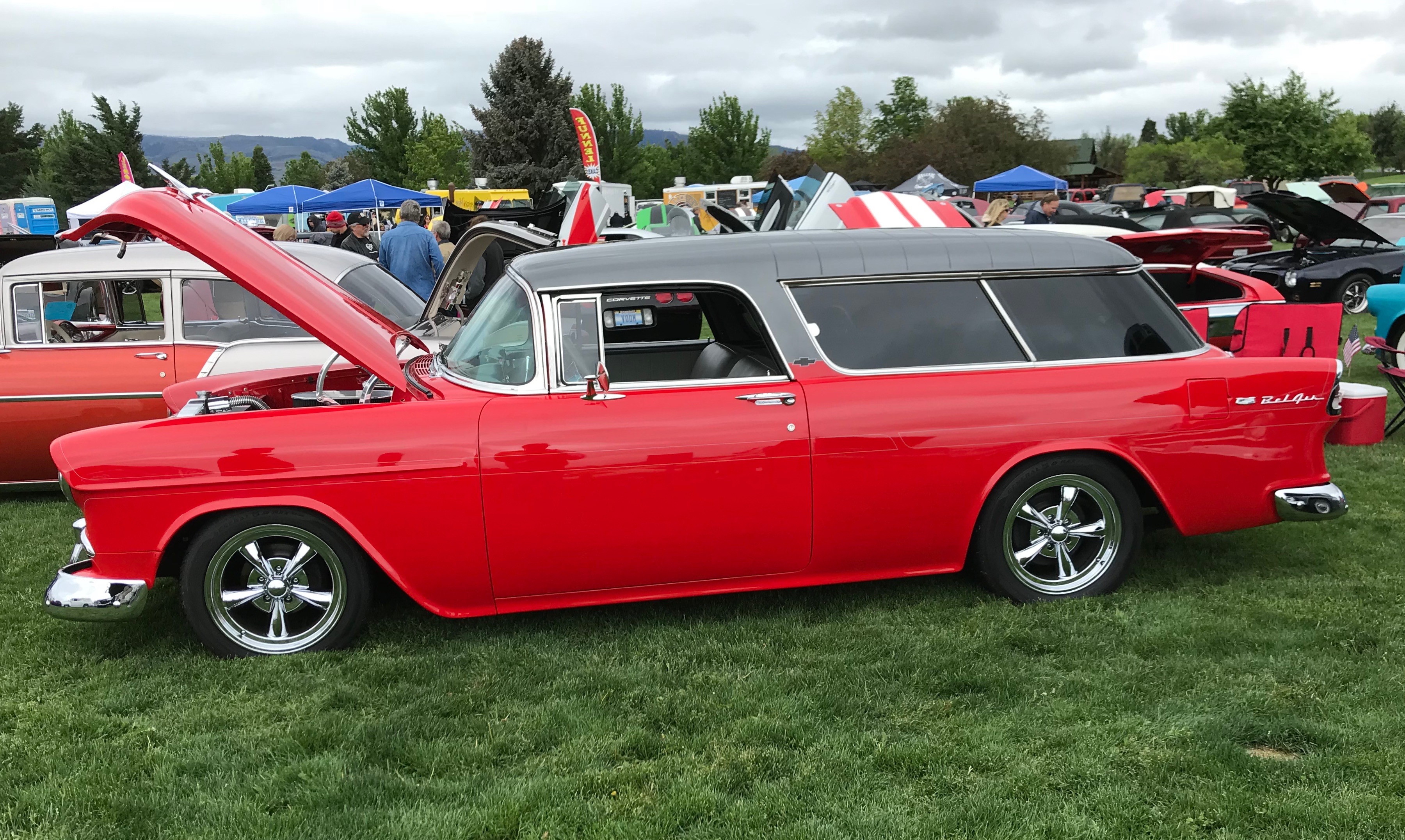 Beautiful 1955 Chevy Nomad Wagon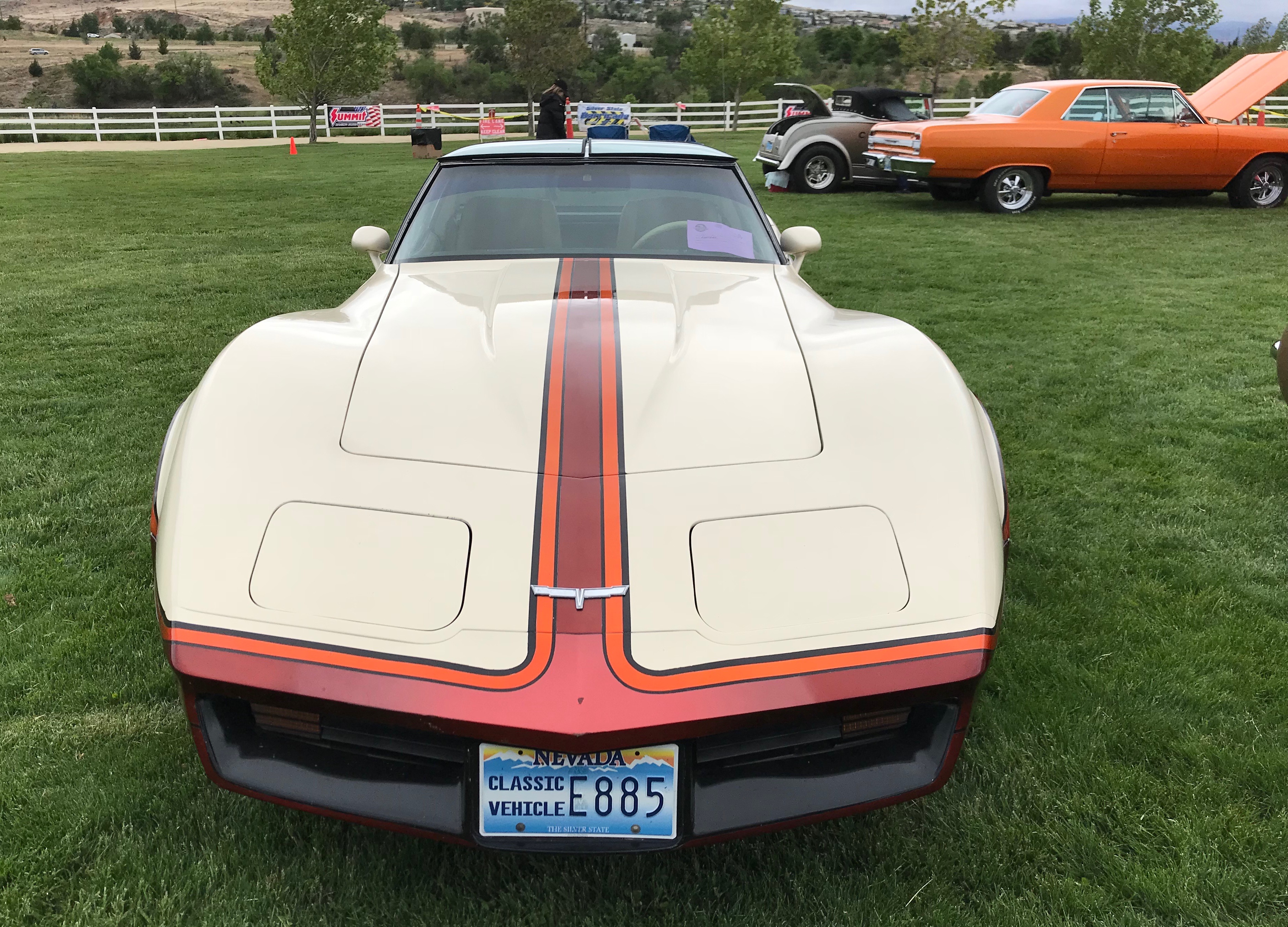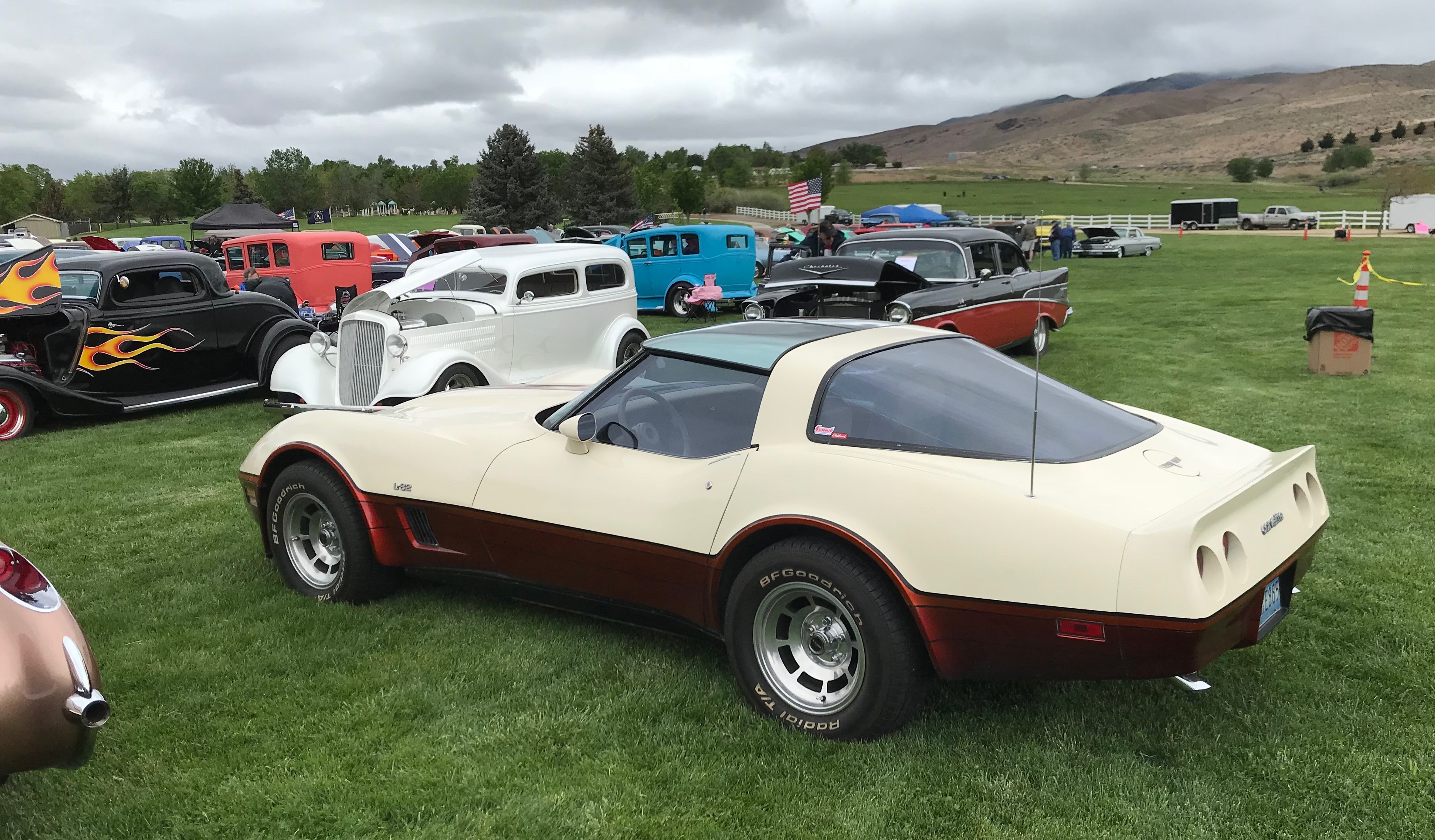 We like continuing to see The "Eighties" Machines now at the shows. Here is a Disco era 1981 Corvette with Custom Candy striping over the original Off White/Tan paint from the GM shops.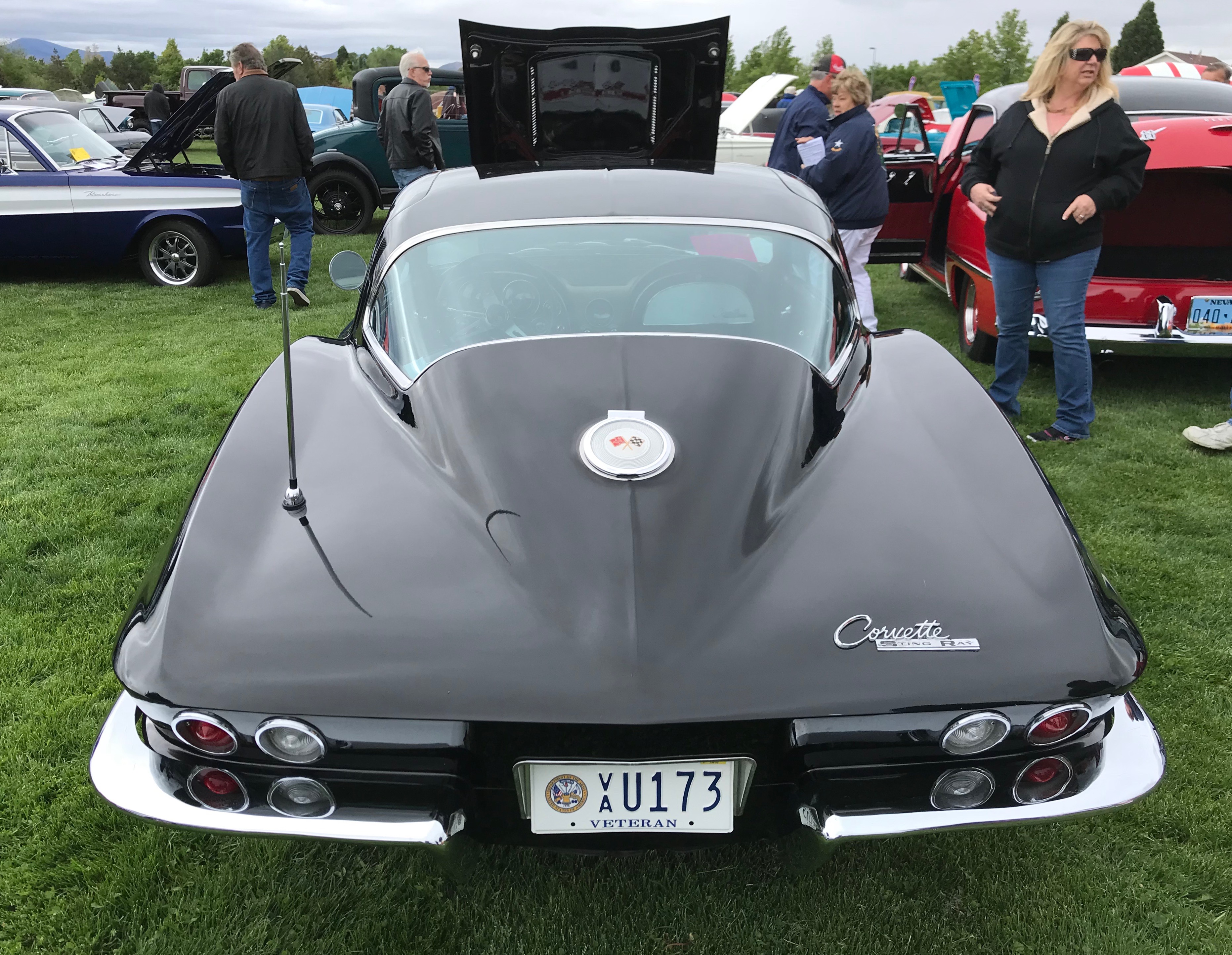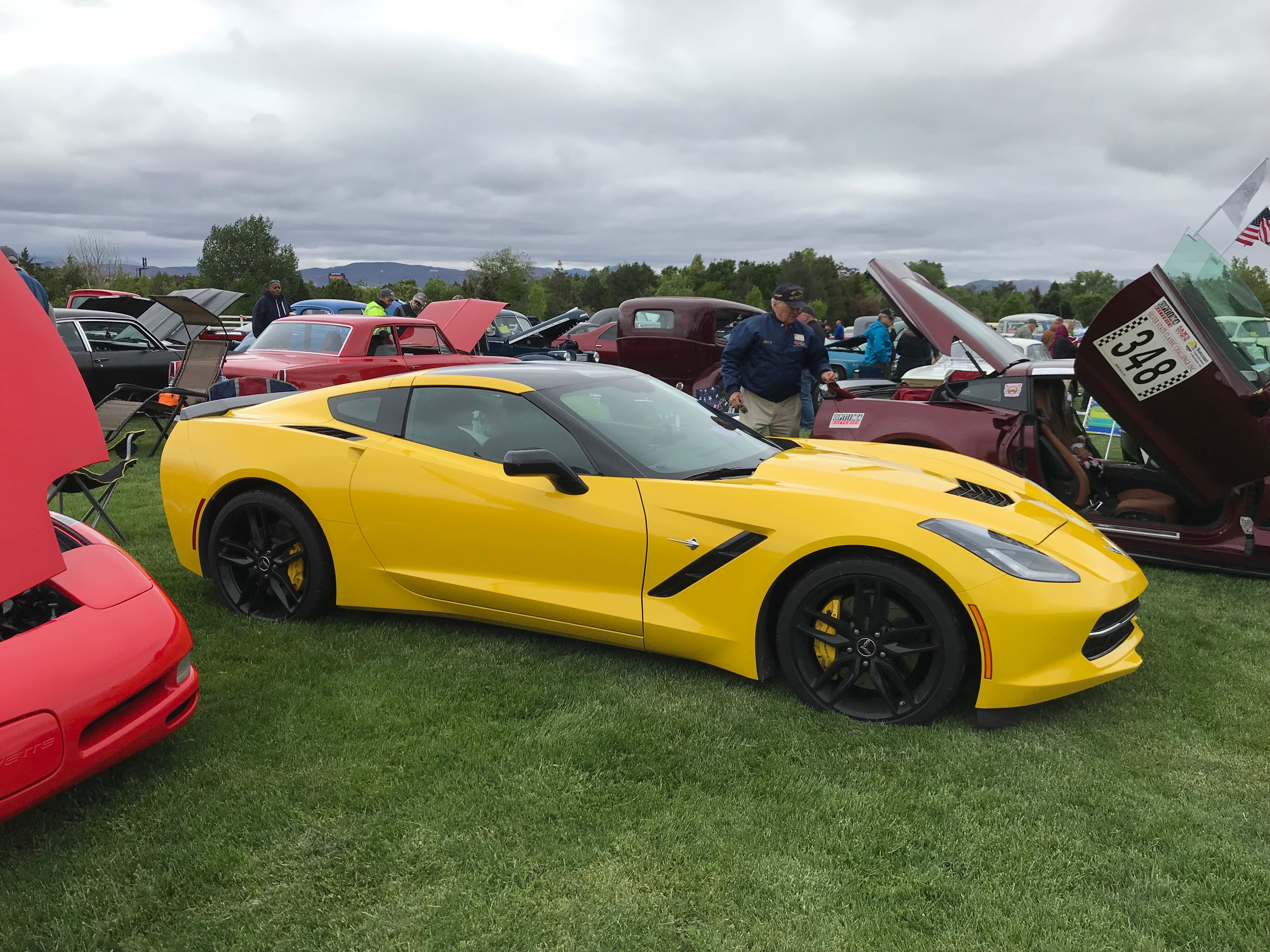 Two other ends of the Vette spectrum being shown together. A Jet Black 1966 fast back and a 2017 Vivid Yellow ZR 1.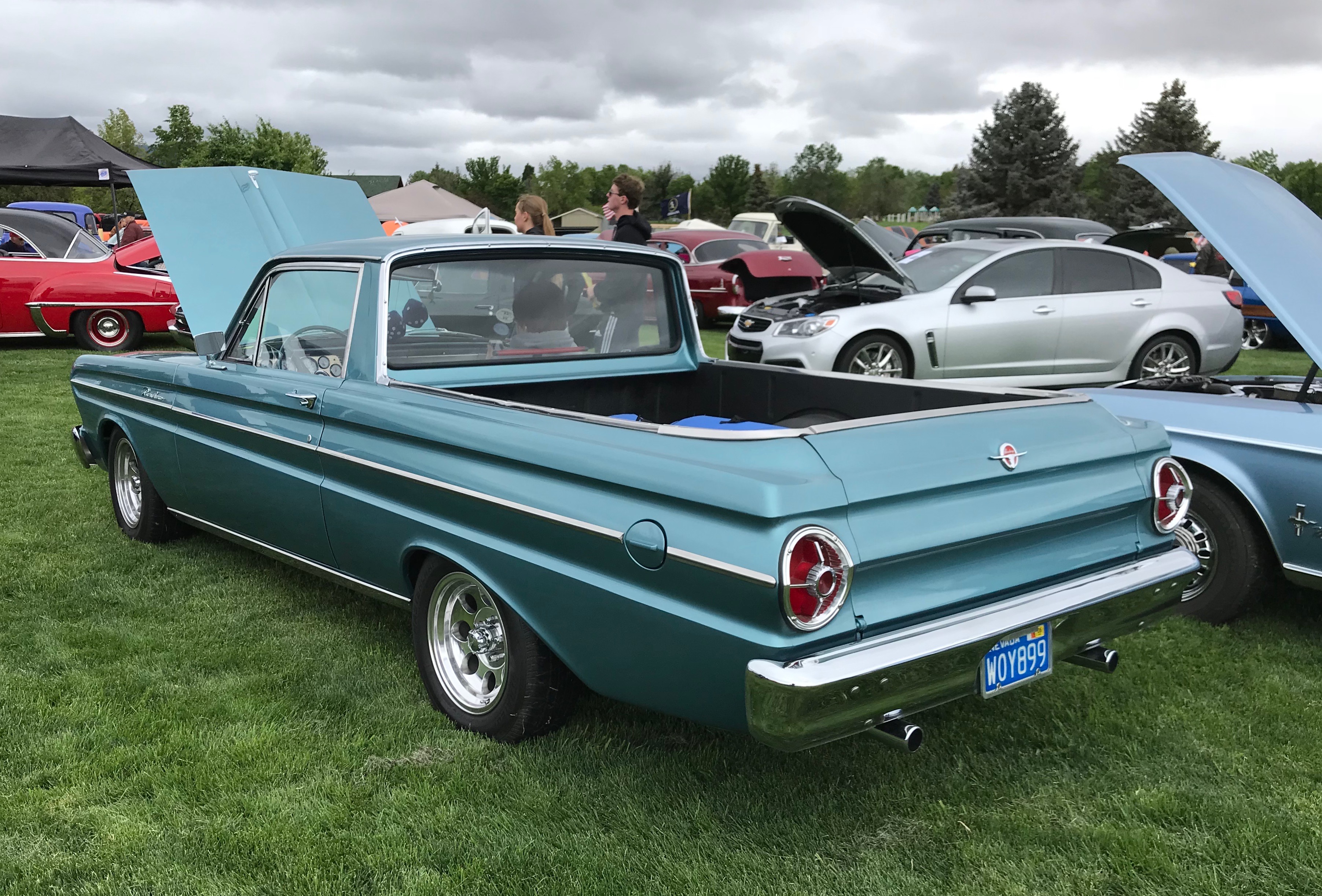 Again a bit of the eclectic mix. A 1965 Ford Ranchero with a late model rare Australian Holden in the background.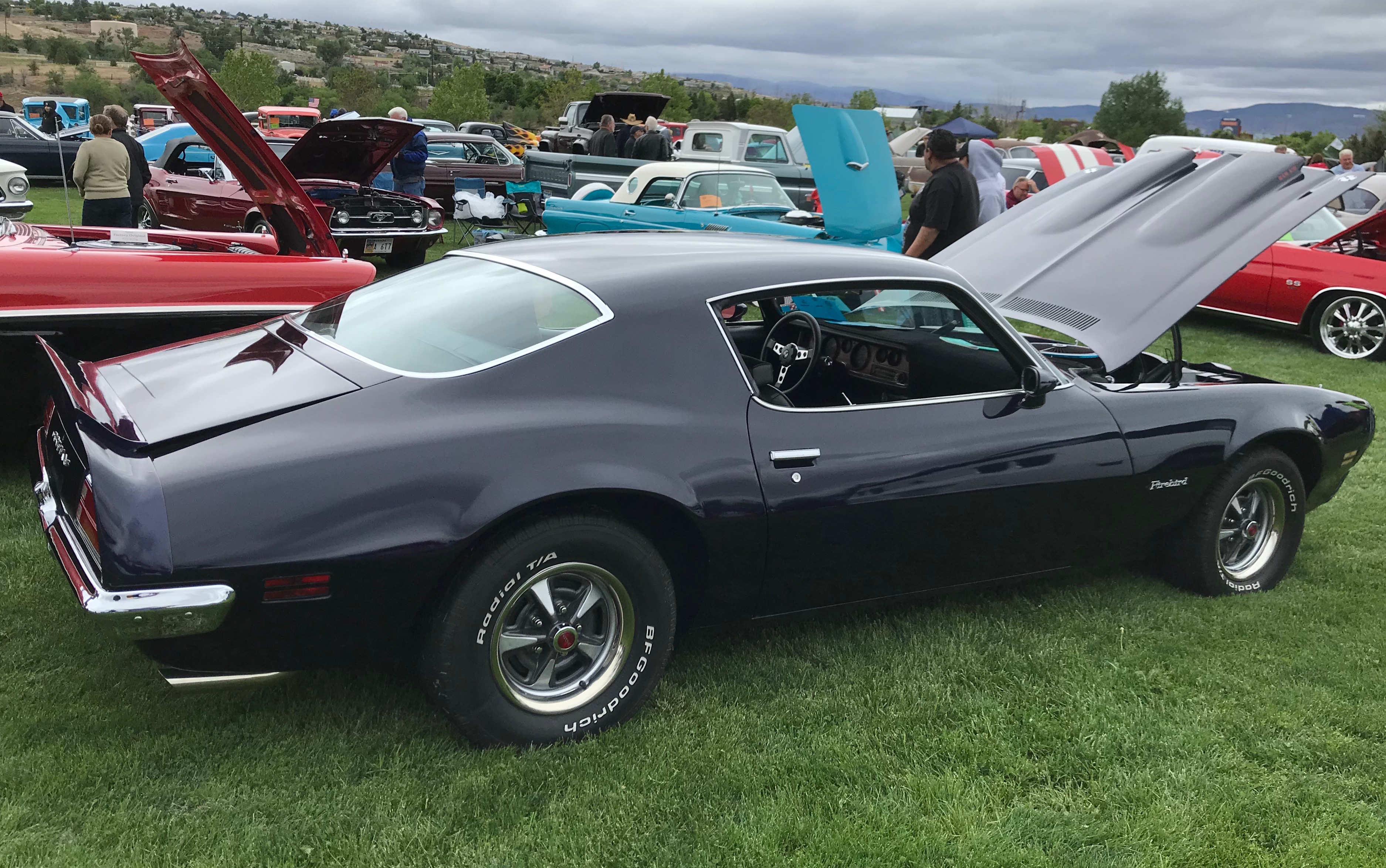 Top notch 1971 Pontiac Firebird Formula 400.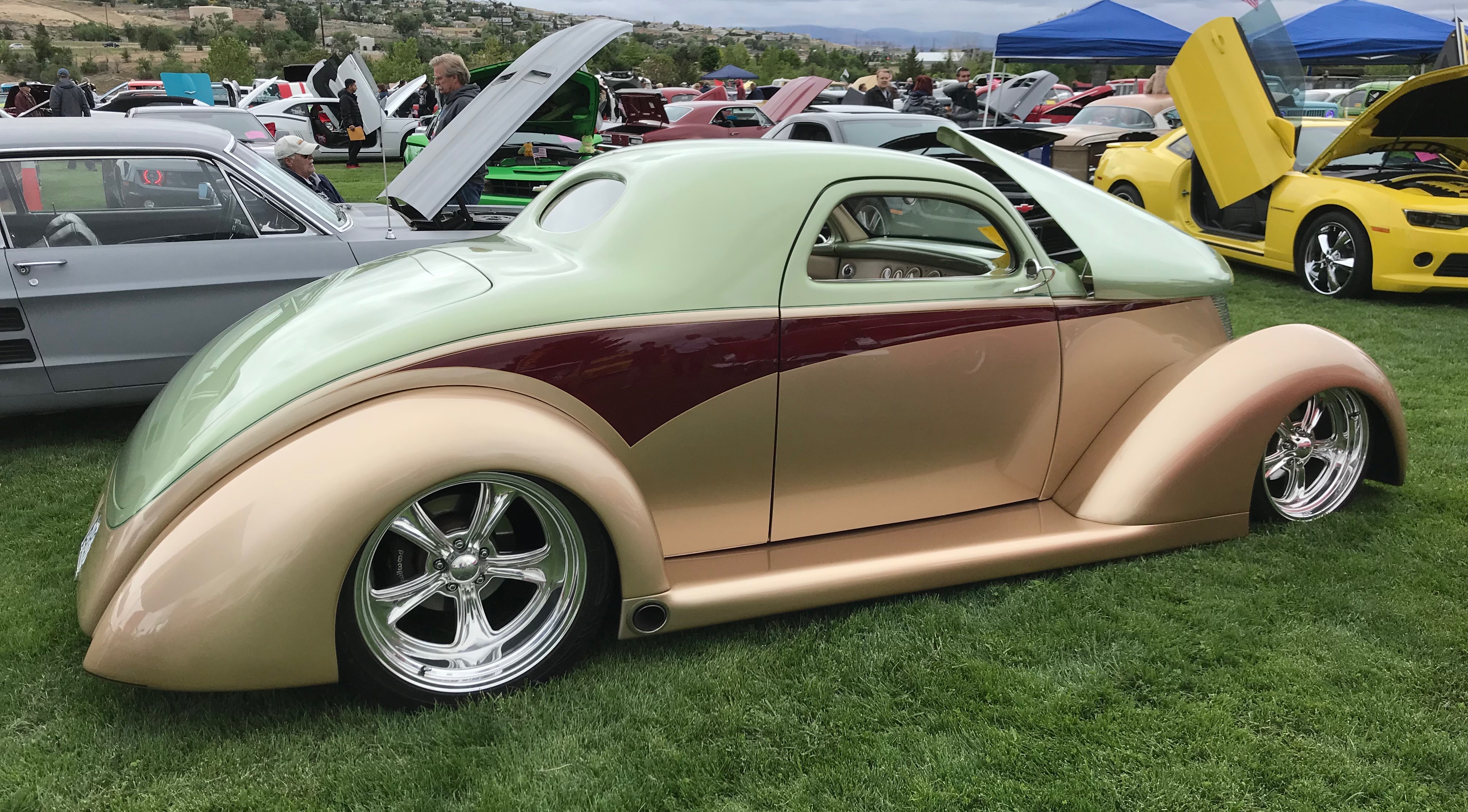 Representing the Custom Built Street Rod contingent was this 1937 Ford Coupe with an interesting Candy Color combination not often seen. Very pretty machine…..with a new Chevy Camaro in background…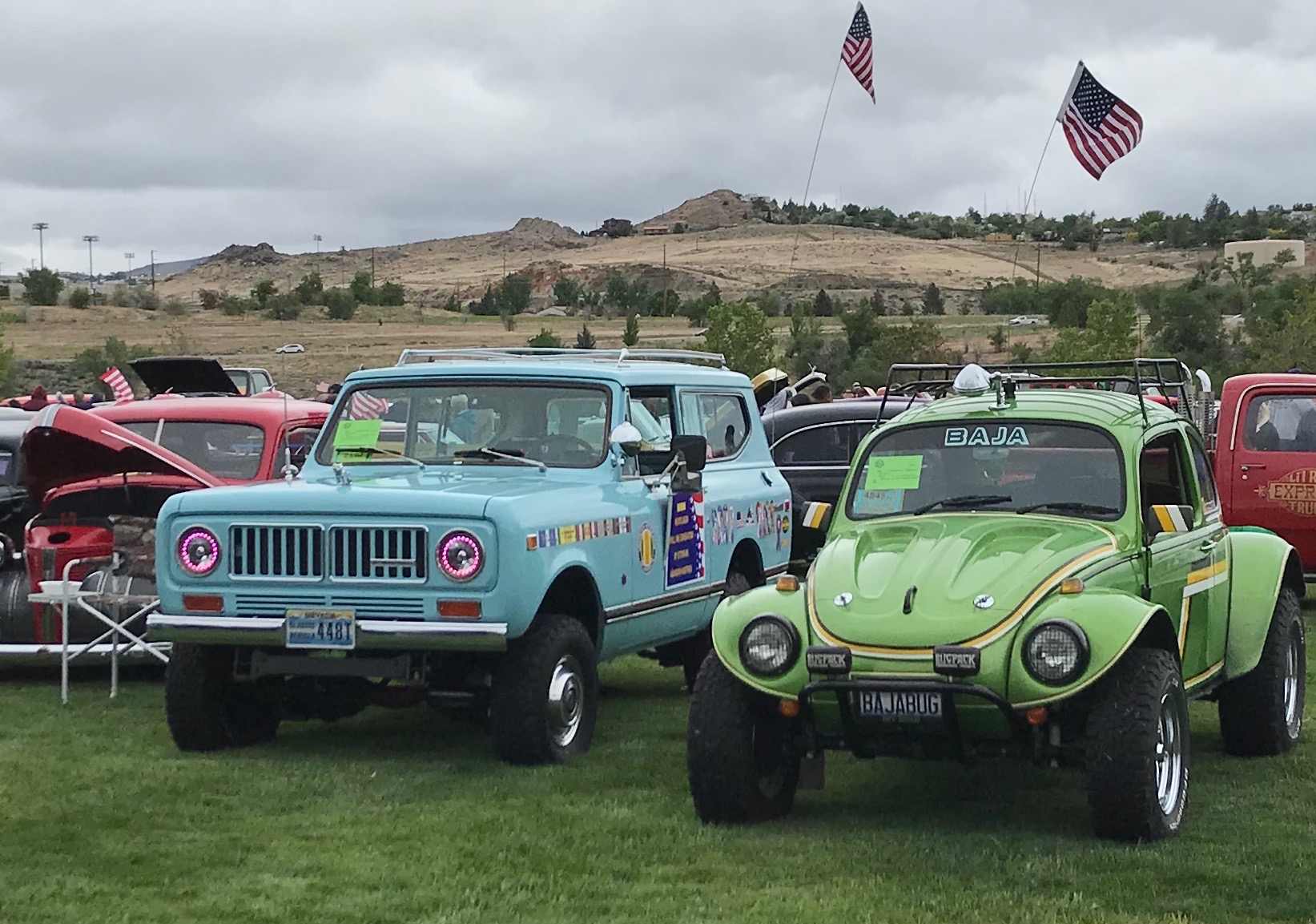 Off Roaders were represented by this pair. International Scout and mid-sixties Volkwagen "Baja-Bug"…….have not seen too many of these Baja Bugs since our move here from San Diego many moons ago..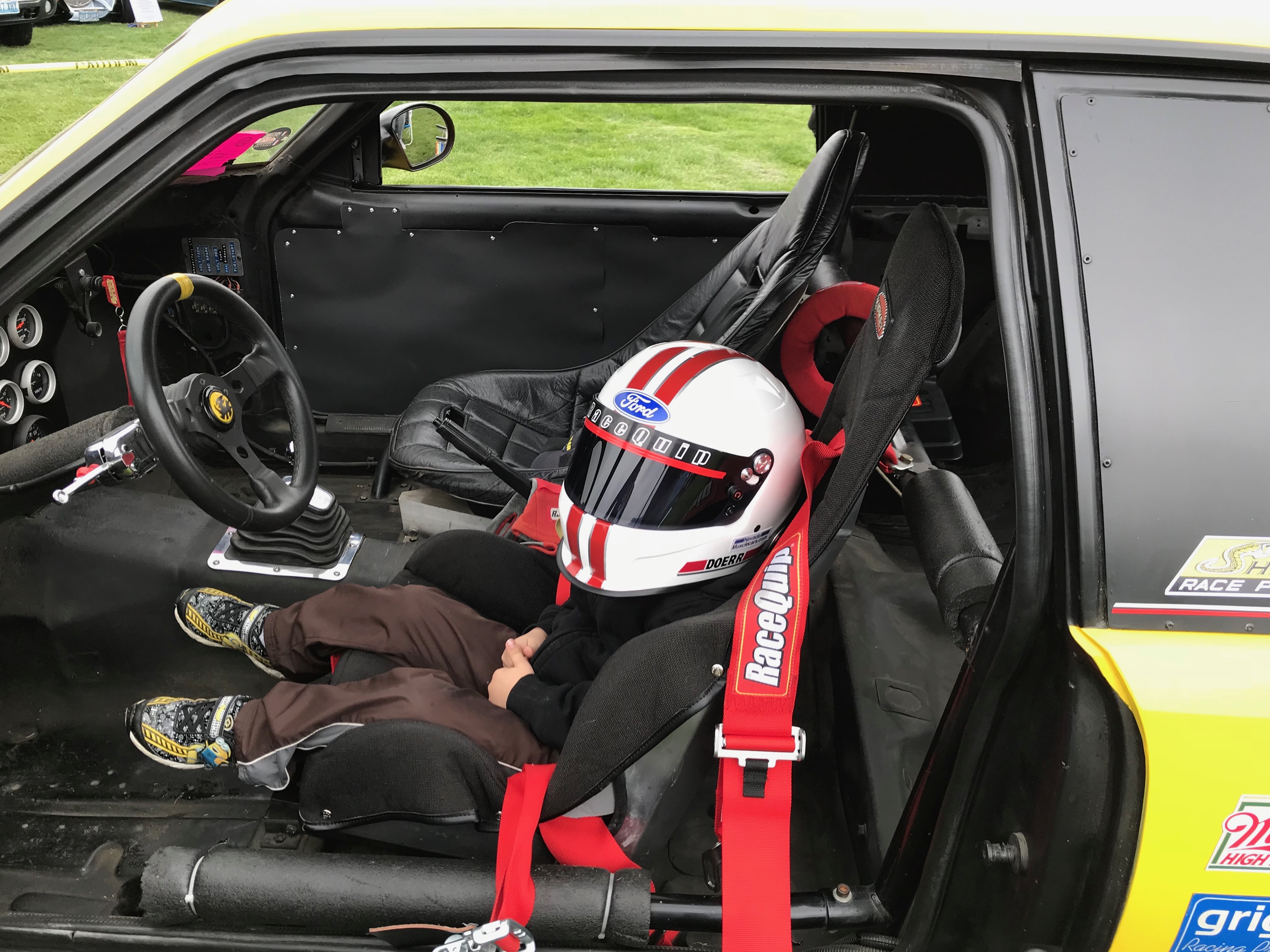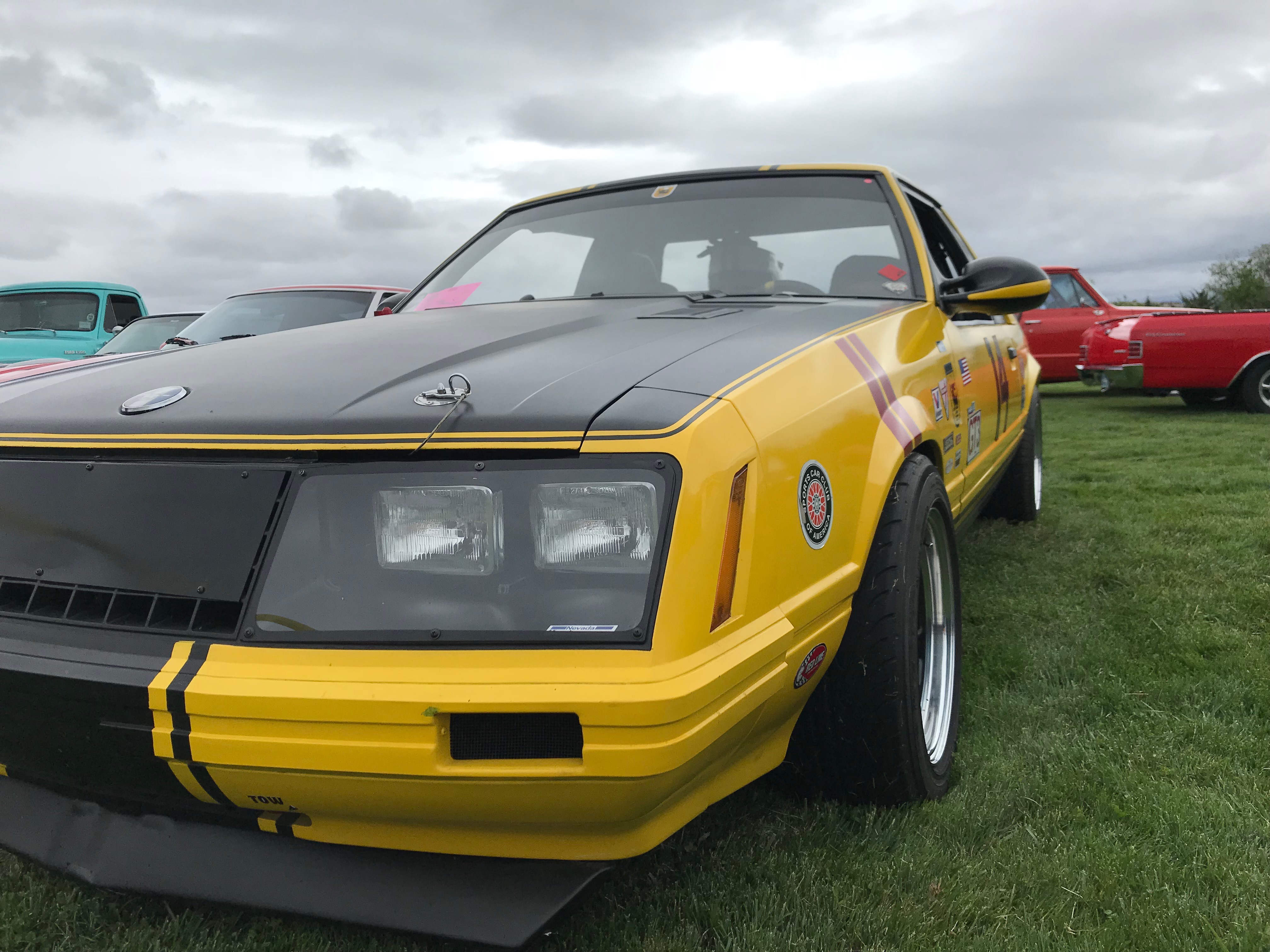 Had to post this classic pic of a young Mustang racing fan named Mason who wanted the entire treatment in sitting in our GT3 SCCA Race Car. Who knows, in the next few years maybe he will be the new Kyle Busch from here in Nevada?
This years logos for the 2018 event in the park.