It is official now, at this years Indianapolis 500 for 2019, McLaren Racing will team with Carlin Racing and run Chevrolet engines for Fernando Alonso and possibly a "team mate to be named later". As part of embracing both the heritage of the Indy race and Team McLaren, Alonso will race number 66 as a tribute to Indy Champion from 1972, Mark Donohue. Donohue,known a bit more for his superb road racing and engineering talents, won the '72 race in the #66 Sunoco sponsored McLaren for Roger Penske becoming the first driver to win both for McLaren and Penske driving a McLaren M-16B
Fernando will be continuing his quest to become only the second driver to win major International racing's "Triple Crown, with a win a Le Mans, Indianapolis and Monaco GP. Graham Hill holds the distinction of being the only driver to have accomplished that feat.
Spanish driver Alonso, is a 2 time World Champion Formula 1 driver, and will be making his second attempt for the 500 win at the Brickyard this year after his rookie debut in 2017 with a collaboration between McLaren and Andretti Autosport in the #29 Honda. In that first attempt, he qualified 5th and even led 27 laps before his Honda engine had a failure on lap 179. That was typical of the year that Team McLaren and Alonso were having with many engine issues from their Honda engines.
Being a very popular F1 Champion, Fernando brings many fans and world wide exposure for the every expanding Indycar series.
Stay tuned for bit more on this feature in the future…….TACH IT UP….!!!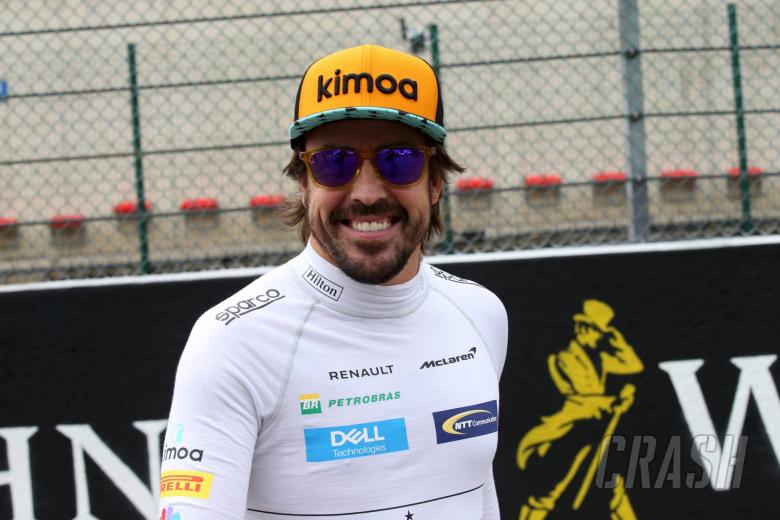 AP Photo of Fernando Alonso after this weeks announcement of return to INDY 500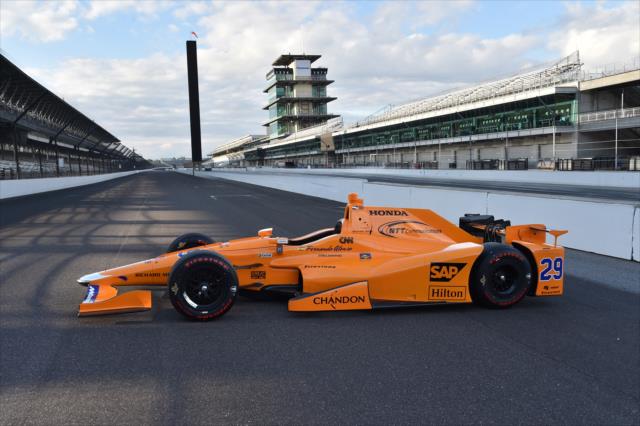 2017 McLaren with Andretti Autosport that Alonso ran as #29 in the Honda Stable.
Fernando in last years F1 McLaren in the great looking Team Orange. Fernando would have liked to run #14 for Indy, however #14 is with legendary driver/team AJ Foyt with Tony Kannan, so #66 will be used.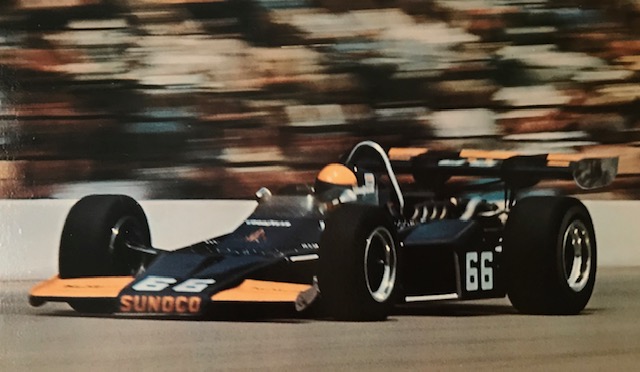 Mark Donohue wins in 1972 in McLaren M-16B in the #66 Sunoco/Penske sponsored racer.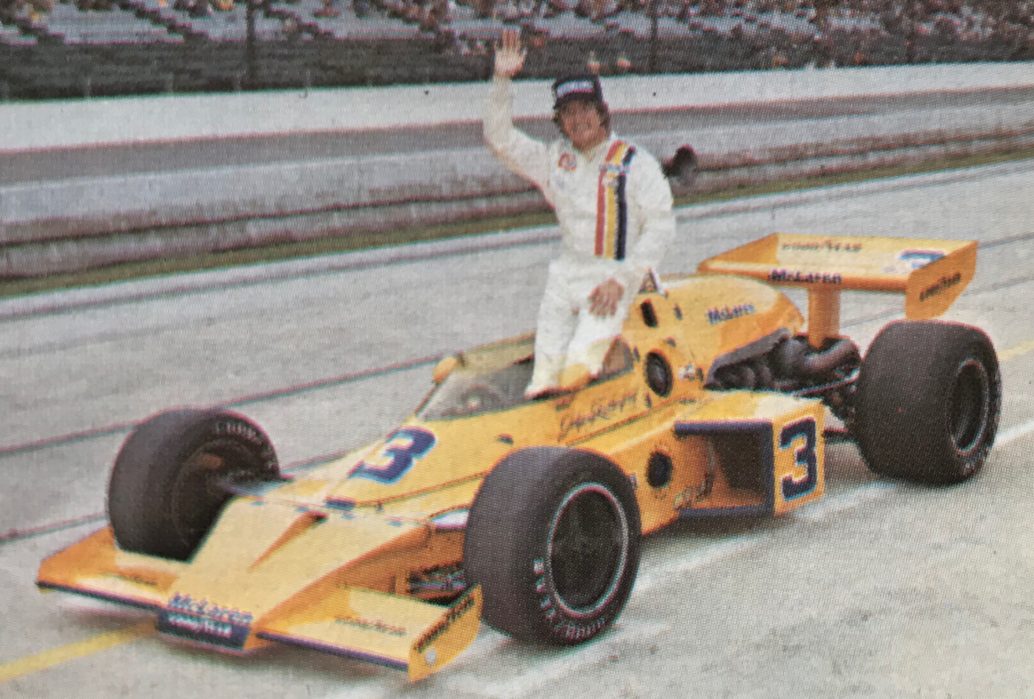 Johnny Rutherford in the 1974 Indy 500 winning Mclaren #3. Ironically McLaren has 3 wins at Indy and so does "Lone Star" JR. However #3 is also taken these days and run by 3 time winner Helio Castroneves running for Roger Penske.