Over the last few years Hot August Nights, here in the Reno/Tahoe Area, has held it's first show of the year in mid-May, downtown in Reno on Virginia Street by the famous "Biggest Little City" Arch. This years planned event, The Spring Fever Revival 2020, which was scheduled for May 15-16 has been CANCELED due to the COVID-19 shutdown.
We all hope the shutdown will end soon and the curve of new cases will start to see the downside of the curve so that our Economic Engine of America and the World will Rev Back up.
At this point, Hot August Nights Organization is still planning on hosting the 34th Annual large main event here on August 4 – 9 in the Reno/Sparks and Tahoe/Virginia City Metro Area and we will also keep you "MOTORHEADS" informed as to what is happening on that schedule and also a few of the annual larger show events, such as the Veterans Guest House Benefit Show held at San Rafael Park for Memorial Day weekend.
Until we have more event updates……….TACH IT UP!!!…and BE SAFE!!!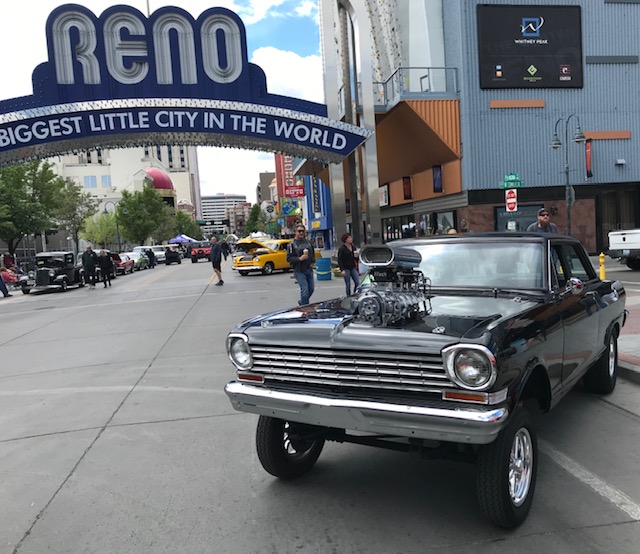 Last years event for 2019 in Downtown Reno on Virginia Street with the famous Arch in background
Below are some pics of a few of last years cars from the Spring Fever Revival Show. It had been a few years since we participated in the downtown event, but we did take out our Vintage Road Race Fox Body Mustang, that we made street legal recently, and had a good time at both days of the show last year.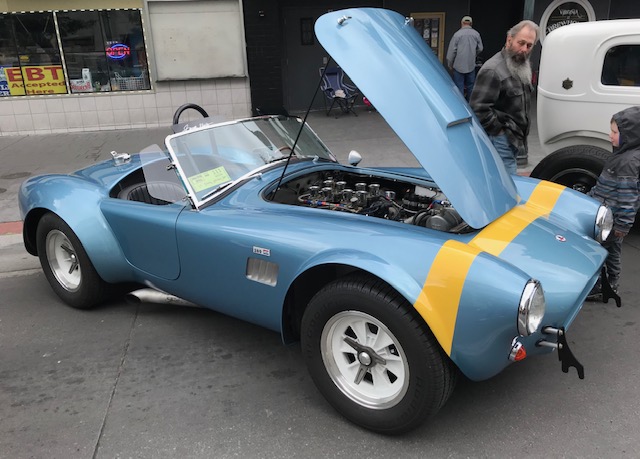 Beautiful Cobra 289 FIA style in the early lighter Viking Blue with bright yellow driver identity stripe.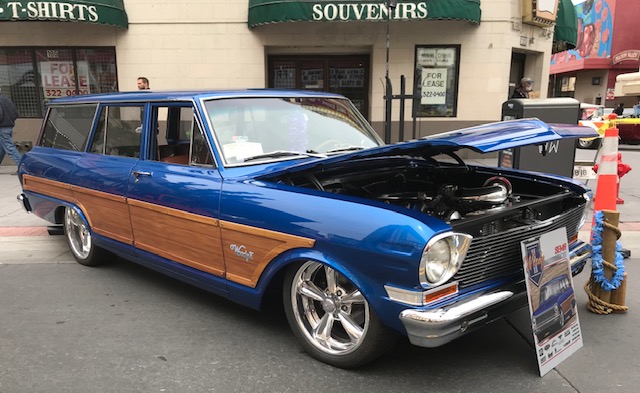 Awesome Chevy Nova Wagon as shown at SEMA from Las Vegas.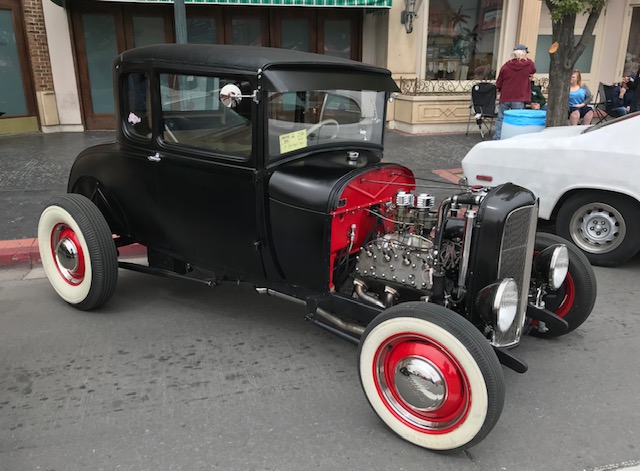 Very traditional Model A Ford Coupe with a "Flathead Mill"……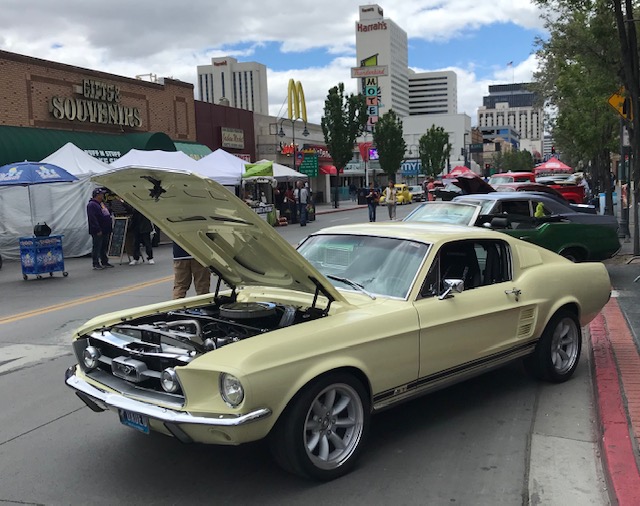 1967 GTA Fastback Ford Mustang and few other cars along Virginia Street on the chilly Saturday AM. Mid-May around here can be a bit of a crap shoot, pun intended, for weather.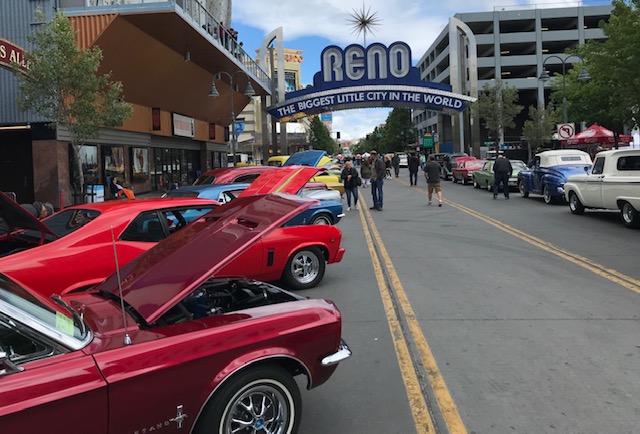 Row of classics with the Reno Arch.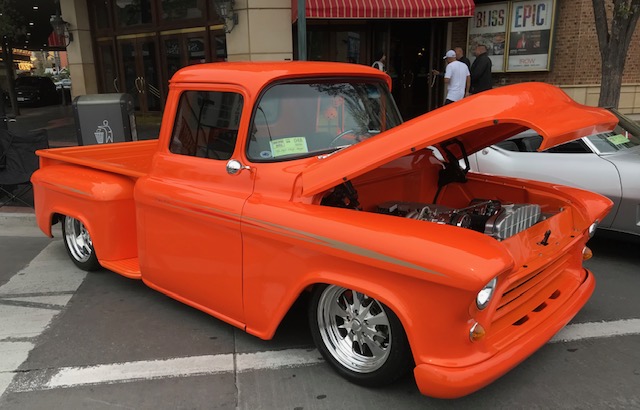 Stunning mid fifties Chevy pickup across from our "Stang by Harrahs downtown.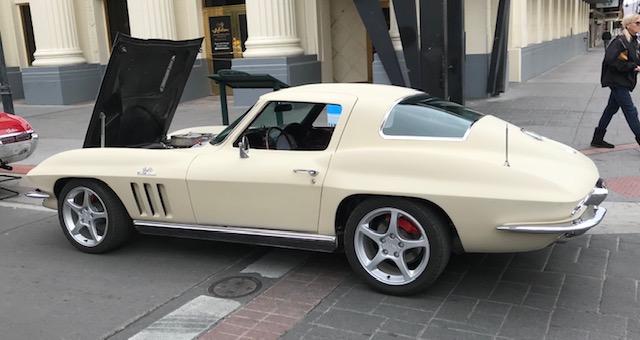 Very cool 1965 Corvette with later model "Vette wheels and brakes for a modern driver……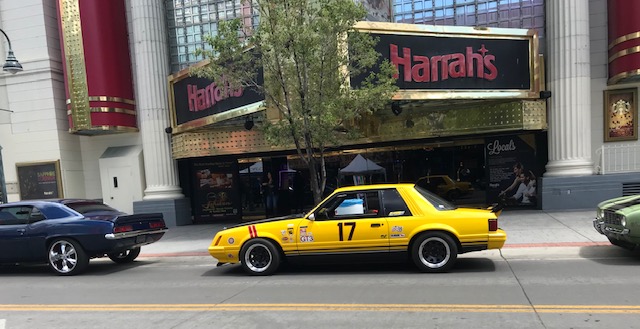 Our GT3 SCCA Vintage Mustang, with a couple of 1969 Chevy Camaros front and back, in front of Harrahs Casino on Virginia Street. Bright yellow and black with #17 is a tribute livery to the Terlingua Racing Team and driver Jerry Titus with Shelby American.