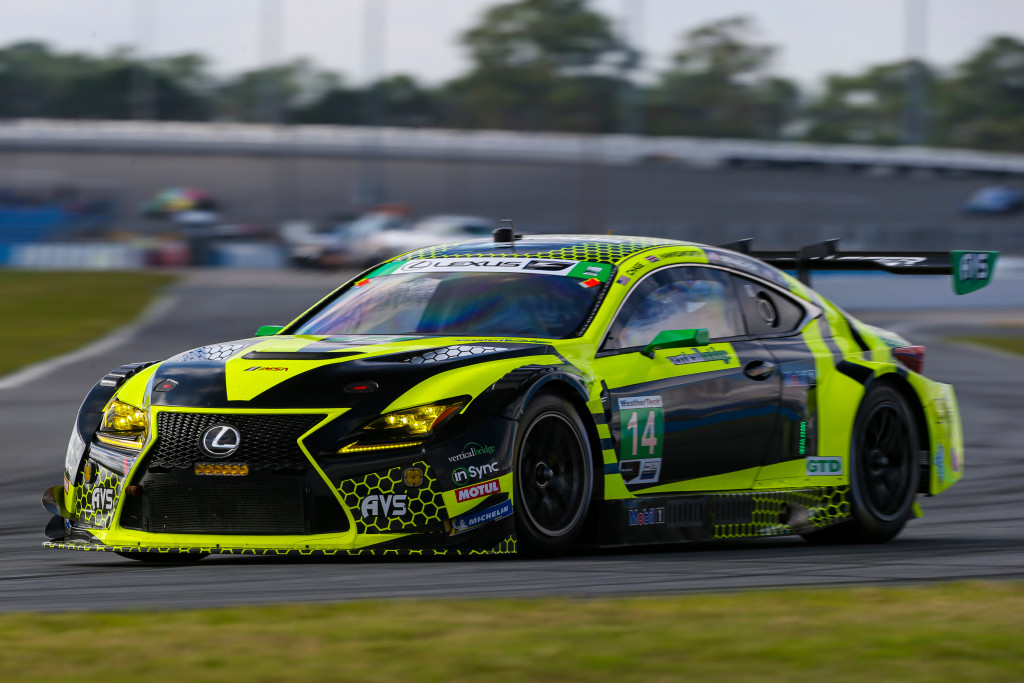 One of our State of Nevada's best known race drivers will be competing at this years Rolex 24 Hours of Daytona at the world famous Daytona International Speedway. NASCAR Champion Kyle Busch, who is from Las Vegas, has joined up with the AIM Vassar/Sullivan Team to race the Lexus RC-F #14 in the IMSA GTD Class. Kyle, who's nickname is "ROWDY", is contracted with TOYOTA and TOYOTA RACING DIVISION (TRD) and Joe Gibbs Racing for the premier stock car series so the tie in with Toyota, the manufacturer of Lexus, makes great sense for promotional "cross marketing" in with the sports car series.
Kyle ran his first laps in the day glow yellow and black #14 Lexus at the Roar Before the 24 Test and Practice sessions at the beginning of January 2020 and was quick right out of the shoot. He is one of the better drivers from the NASCAR Boys who also can "Turn Right" on the road courses such as Watkins Glen, Sonoma and Road America. However, Kyle has admitted that he had to relearn to drive these sedan/sports cars, as the gearbox shifting and braking much different from the massive and heavier Cup Cars that you kind of roll into corners and cannot "Deep Brake" as late and hard as the IMSA Cars.
This is the third year for the Lexus GTD Team at Daytona and it appears that the pieces could be in place for them to have a solid finish and even compete for the class win that has been dominated by the other marques for some time. Given Kyle's Nevada roots and connection, we will certainly cheer him on and hope he continues to race for the AIM LEXUS Team some more in the future.
GO "ROWDY VEGAS" and as always……….TACH IT UP!!!
Kyle smiling and probably telling Jimmy Vassar that he is getting the hang of this Fast Lexus for the race on January 25-26, 2020…….